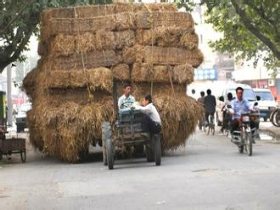 Random good picture Not show
1. Our technique permits continuous recording from the upper oesophageal sphincter for periods of several hours without resort to sedation.
2. The continuous recording of electrocardiogram and from it instantaneous heart rate was particularly valuable during events.
3. Yes, right. We keep a continuous record for each inventory item.
4. A seismograph is an instrument which gives a continuous record of the motion of the ground.
5. The longest continuous record of atmospheric carbon dioxide levels (1958-present) comes from Mauna Loa Observatory in Hawaii.
6. By this means , an excellent continuous record can be obtained.
6. Sentencedict.com try its best to collect and create good sentences.
7. The technique isn't new, but the new study marks the longest continuous record produced from sediment samples, Horton said.
8. Another study should be done to confirm these results on soldiers going on holidays from ... providing a continuous record of timing of presumptive doses.
9. In the perpetual inventory system, the business keeps a continuous record for each inventory item.
10. And once they come up to the surface, he says, "We measure, we log and we match to make sure that we know that we're getting a continuous record."
11. And he added that the economic history of the nineteenth century was "an almost continuous record of the progress of socialism."
12. In the periodic inventory system, the business does not keep a continuous record of the inventory on hand.
More similar words:
continuous,
continuously,
noncontinuous,
discontinuous,
continuousness,
continuous flow,
continuous data,
continuous wave,
continuous casting,
continuous power,
continuous tense,
continuous series,
continuous process,
continuous variable,
continuous monitoring,
previous record,
continuo,
accounting record,
accounting records,
space-time continuum,
sales records,
sinuous,
sinuously,
contiguous,
continue,
continued,
continual,
continuum,
continuing,
continually.