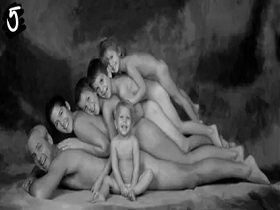 Random good picture Not show
1 The government lost a parliamentary confidence vote.
2 Haughey dismissed two ministers before the no confidence vote.
3 Parliament meets for the confidence vote on December 30.
4 On 15 April the government lost a confidence vote in parliament and Gaillard resigned.
5 No government can fail a confidence vote without suspicion that parties were bought by the opposition.
6 No - confidence vote against Japanese prime minister fails.
7 India's Congress-Party led coalition government has won a confidence vote,[www.Sentencedict.com] paving the way for it to go ahead with a civilian nuclear deal with the United States.
8 The Taiwanese electorate has delivered a no - confidence vote on Chen Shui - bian.
9 Before the confidence vote, Prime Minister Mario Monti told the senate of the urgent need to tackle the nation's dire economic problems. He then set out his austerity programme.
10 It scraped through a confidence vote earlier this year, thanks only to the support of the left-wing New Democratic Party ( NDP ), which demanded various spending increases.
11 Three Foreign Ministry officials resigned but the government survived a no confidence vote on Jan. 31.
12 If the government does lose the showdown, it seems likely that John Major will call a confidence vote 24 hours later.
13 But strong political opposition to the pact has reduced Mr. Singh's government to a minority, prompting him to seek a confidence vote in a two-day session of parliament, starting Monday.
14 Dela Wei Hsieh of Michael Yei - Astoria is praised, a five - confidence vote to.
15 The Congress-led coalition government says a special session of parliament will be convened to hold the confidence vote.
16 Italian Chamber of Deputies will be held at 18 confidence vote in the government of Monty.
17 Greece's new Prime Minister Lucas Papademos and his three-party coalition government have won a confidence vote in parliament with a huge majority.
More similar words:
vote of confidence,
confidence,
in confidence,
confidence man,
confidence game,
with confidence,
self-confidence,
overconfidence,
confidence limits,
confidence level,
confidence trick,
confidence interval,
breach of confidence,
confident,
confidently,
unconfident,
confidential,
overconfident,
be confident of,
confidentially,
self-confident,
be confident in,
confidentiality,
confidential information,
confidential document,
confide,
confide in,
diffidence,
confiding,
confidant.