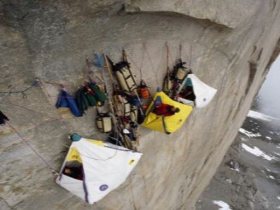 Random good picture Not show
(1) Acquiring familiarity with the work of computer professionals is an important goal of the courses.
(2) Thirdly, because there is no involvement with a computer professional, there will be no interpersonal communication problem to overcome.
(3) User: The word
computer professionals
use when they mean "idiot.".
Dave Barry
(4) If there is interference to the computer professional advice.
(5) This article analyses experiment teaching of computer professional courses from two aspects: management conception and teaching implement.
(6) " Assembly Language" (Assembly Language) is a computer professional in a major foundation courses, is a low-level machine-oriented language.
(7) Then proposes the new project of computer professional practice ability, introduces specific methods.
(8) On The Job During your career as a computer professional, there will be times you'll be asked to research a specific product or technology.
(9) What school of computer professional technology, college of high, the best in guangdong.
(10) A new breed of computer professional is required who has a balance of people skills, technical skills, and business skills.
(11) For every Computer professional in the world, the first language they come across is C.
(12) How to better promote computer professional English learning and teaching work, and for the smooth development of the bilingual teaching lay a good foundation.
(13) Computer Professional Training is a distinctive project put out by the course of Computer Application and Maintenance in their teaching reform and construction. Sentencedict.com
(14) I am a computer professional in 2008, Shaanxi Normal University graduates.
(15) This program is a college computer professional "data structure" to operate on the experimental one.
(16) Computer Science School of English is a computer professional vocational students to learn and master the necessary computer knowledge an important tool.
(17) Computer professional graduate Xu visit Luohu District in a merchant's sales website published his view.
(18) This paper proceeds with characteristics of computer professional english, and discusses the methods of learning and teaching this course as well as problems that should be noticed.
(19) Translated Description : To strengthen our province Higher non - computer professional teaching basic computer courses, improve teaching quality.
(20) More than two decades, has opened a rural doctor, fruit, tobacco, Phillyrin cultivation and processing, accounting, art, cattle breeding, the computer professional.
(21) In this paper, a platform of web-based cooperative learning in the secondary vocational computer professional teaching also was designed and developed.
(22) The purpose is that how to promote the learning and teaching of computer professional English and lay a strong foundation for the smooth development of bilingual teaching.
More similar words:
professional,
professionally,
unprofessional,
nonprofessional,
non-professional,
professionalize,
professionalism,
professional life,
professional duty,
paraprofessional,
semiprofessional,
professional ethics,
professionalization,
professionalisation,
professional dancer,
health professional,
professional etiquette,
professional jealousy,
professional services,
professional association,
professional organization,
computer program,
profession,
computer programs,
computer programme,
computer programing,
computer programmer,
computer programming,
legal profession,
medical profession.