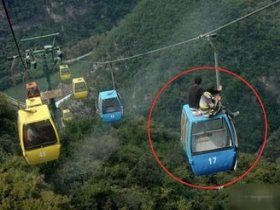 Random good picture Not show
(1) If computer circuits are allowed to overheat they will misbehave .
(2) That current can be used by computer circuits without any further treatment.
(3) Gate: Part of a computer circuit which tests a pre-condition in a program, e. g. the statements "and "and "or".
(4) Encoder and decoder is a basic computer circuit devices. This Curriculum design by EDA design encoder and decoder. Sentencedict.com
(5) Operations Manager Andrew Portare says computer circuit boards are rich resources.
(6) Motherboard is the main computer circuit inside the PC, which holds the processor, memory and expansion slots, and connects directly or indirectly to every part of the PC.
(7) The paper studies the techniques of the recovery of wasted computer circuit board through physical and chemistry method, Wasted circuit boards are crashed by pulverizer.
(8) The disposal and treatment of wasted computers become a hot—topic in solid waste research field increasingly, and the wasted computer circuit boards is one of the most primary study objects.
(9) On the basis of analyzing concept and function of the Web-based virtual laboratory, the paper describes the realization of a"virtual laboratory of computer circuit based on the web."
(10) M train doors used electrical driven Sierra style doors, computer circuit can use the building opposite the precise control of movement, high degree of automation.
More similar words:
power circuit,
trigger circuit,
transfer circuit,
or circuit,
input circuit,
nonlinear circuit,
detector circuit,
commercial computer,
complete circuit,
oscillator circuit,
external circuit,
circuit,
intergrated circuit,
circuity,
circuitry,
water circulation,
ac circuit,
and circuit,
computer components,
main circuit,
circuitous,
circuiting,
supercomputer,
test circuit,
circuit card,
gate circuit,
open circuit,
loop circuit,
computer code,
microcircuit.