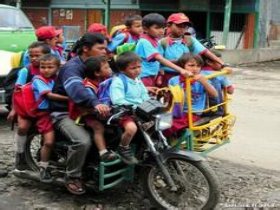 Random good picture Not show
1. Both firms and workers are being coerced by the same forcemajeure of insufficient demand in the commodity market.
2. The bargaining processes within the Defence commodity market are often described in the media and in Parliament as vicious inter-Service infighting.
3. A couple of wrong moves in the commodities market put his back against the wall.
4. They may not be rich, but they do lead dignified, autonomous lives off the rollercoaster of the commodity markets.
5. It remains to specify the equilibrium conditions in commodity markets.
6. The drives business is becoming a commodity market as most manufacturers produce devices with similar technology.
7. Workers are said to be rationed in the labour market and firms are said to be rationed in the commodity market.
8. He made a small fortune in the commodities market.
9. Container shipment rates vary,(sentencedict .com) much like the commodities market.
10. The low point for small commodities market, the middle of the supermarket, shopping on the high - end !
11. Jack made a bundle on the commodities market last year.
12. This shift in political opinion was partly due to a succession of further scandals involving the insurance and commodities markets.
13. Even the lighter stories tended to be along the lines of parrots who played the commodities market.
14. The embargo comes against the backdrop of a tight commodities market.
15. And energy and precious - metal funds that rode the bull commodities market.
16. S. interest - rate policy and the increasing involvement of big investment funds in the commodities market.
17. In the past three years, China has had an explosive impact on the global commodities market.
18. The panic was associated with call money reaching an astonishing 45 percent and a slump in the commodities market the world over.
19. A slang term used to describe a rapid advance in prices within the commodities market.
20. How do you satisfy the service and price of Yiwu Petty Commodities Market?
More similar words:
commodity market,
securities market,
commodities exchange,
marketable securities,
futures market,
common market,
commodity,
commodity price,
commodity export,
commodity economy,
mass market,
commodity exchange,
farmer's market,
buyer's market,
seller's market,
credit market,
market liquidity,
commodity inspection bureau,
competitive market,
commodious,
incommodious,
federal open market committee,
primary market,
market,
marketer,
upmarket,
newmarket,
marketing,
gold market,
market day.