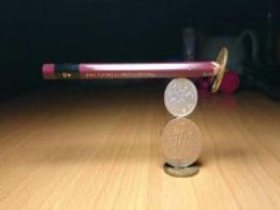 Random good picture Not show
1. Finally, the ship arrived in Martinique and the coffee tree was replanted, where it was surrounded by a thorn hedge and watched over by slaves.
2. The coffee bean is the seed of the coffee tree, but when stripped of its outer layers it becomes infertile.
3. Factors that affect the taste of coffee tree species categories, the growth of soil properties, climate and altitude of cultivated garden, picking the outcome of care, and treatment processes beans.
4. Coffee beans are the bean - like seeds of the coffee tree.
5. In the rich volcanic soils of Kona at the Gold Coffee Plantation,[sentencedict.com/coffee tree.html] we nurture each third generation coffee tree.
6. It starts in the Horn of Africa, in Ethiopia, where the coffee tree probably originated in the province of 1)Kaffa.
7. This is the sweet perfume of the lovely white flowers of the coffee tree that used to be called Arabian jasmine in the 17th century because the two plants are so similar.
8. With assistance and no little personal charm he acquired a coffee tree which he took with him on the ship back.
9. A chain hoist helped raise a heavy pile of green oak, barn siding and pine flooring up into this formerly unoccupied Kentucky coffee tree.
10. The history of coffee beans began when a shepherd discovered that the berries on a coffee tree in Ethiopia created a boost of energy.
More similar words:
coffee table,
tree trunk,
decaffeinated coffee,
coffee,
coffee bar,
ice coffee,
coffee mug,
coffee cup,
coffeepot,
coffee shop,
iced coffee,
coffeehouse,
coffee cake,
coffee mill,
coffee bean,
irish coffee,
coffee break,
black coffee,
coffee maker,
coffee filter,
turkish coffee,
coffee grinder,
coffee grounds,
fleet street,
street,
treetop,
free trial,
free trade,
off-street,
tree toad.