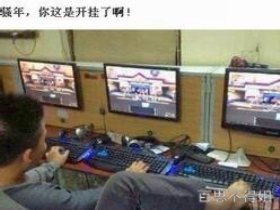 Random good picture Not show
1. Peat is the first stage of coal formation.
2. Through analysis on coal formation and system, expound the change regulation of Boli coal field.
3. It is filled with coal formation of late Mesozoic terrestrial facies clastic rock and bentonite.
4. Three coal formations and their swamp environments are studies also, which are Badaowuan, Xishanyao and Qiketai coal formation.
5. Coal formation strata is one of the basic geological condition for occurrence and form of Mingshui spring group.
6. The studying gives the microscopical evidences for research on the tonstein's genesis and coal formation environment.
7. During the process of shaft excavation, especially in threading coal formation which have outburst tendency, coal (rock) and gas outburst bring much difficulty to coal mine.
8. The zone of coal metamorphism is evident and related to the distribution of diabase which intrusion after main coal formation.
9. Through researching on coal - bearing stratum in Shuanghua coal field,[http://sentencedict.com/coal formation.html] the usual coal formation rules are reviewed.
10. In the east part of the North China, there are potential carbonate source rock of sea facies of Lower Paleozoic and good coal formation source rock of Upper Paleozoic.
11. The Songshan and Qishan, Henan Province, a main distribution region of coal formation in Upper Paleozoic, has the very developed faulting structure.
More similar words:
malformation,
crystal formation,
capital formation,
geological formation,
digital format,
location information,
pragmatic information,
presentation of information,
dissemination of information,
formation,
transformation ratio,
reaction formation,
optional information,
production information,
deformation,
information,
re-formation,
reformation,
informatization,
conformation,
deformational,
word-formation,
new information,
informational,
information age,
map information,
transformation,
cloud formation,
heat of formation,
misinformation.