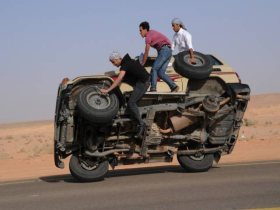 Random good picture Not show
1. The coal fire had discoloured the paintwork.
2. The coal fire burned steadily away in the grate.
3. Coal fires burning along the way.
4. It had central heating, a rarity in the experience of people like us who depended on open coal fires.
5. My neighbour's house is the only one in a block of seven with a coal fire.
6. Read in studio A gas-fired power station is to be built at Didcot alongside the existing coal fired power station.
7. Remember - always leave a little ventilation to keep the air fresh and for gas and coal fires to burn safely.
8. The office was a 2-bedroomed bungalow with a coal fire in the grate!
9. At one end of the room a coal fire burned brightly.
10. Check the ventilation in each room, particularly if there are gas or coal fires.
11. Raffles A lounge cellar bar with a relaxed atmosphere and a real coal fire.
12. Other times we burn it either on the coal fire or garden bonfire and that produces ash and gases.
13. Subsequent experimentation with fumes from cooking and coal fires produced the same results.
14. Almost all large modern coal fired boilers utilize pulverized coal because pulverized coal burns approximately like oil or gas.
15. A coal fire made the room stuffy, the way he liked it.
16. Built in 1806 with lots of original features set in pleasant surroundings, guest lounge with open coal fire.
17. He came down to his fate on the Caledonia line. Coal fires burning along the way.
18. Propulsion of steam colliers was mainly by coal fired boilers providing steam for the engines.
19. The environment pollution resulting from the coal firing has become the focus of the world.
20. It is proved that effect is good through application in project of coal firing and hot water boiler in DanDong.
21. The design method was put up according to the base steam load when the character of the combined combustion boiler was taken into account of bark CFB and pulverized coal firing.
22. As the utility model adopts the structure of tubular stove wall (1) in which a stove chamber (2) is arranged, and the utility model can be used for coal firing.
23. Spreading industrial briquetting coal in industrial furnaces and kilns is an important measure for eliminating air pollution from coal firing and energy saving.
24. The Tachibanawan Thermal Power Station No. 1 Boiler is a 1050MW coal firing USC (Ultra-Super Critical) Unit.
25. The energy and power is necessary to people by the coal firing. The flame detection system is the sticking point of making the furnaces safely work. There are two kind of flame in fired furnace.
25. Sentencedict.com is a online sentence dictionary, on which you can find good sentences for a large number of words.
26. As an important device, cyclone is widely used in many fields, such as petrochemical, coal firing power plant, environmental protection, and so on.
27. The combustion conditions in a Circulating Fluidized Bed (CFB) Boiler are much different from a pulverized coal firing (pf) boiler.
More similar words:
coal-fired,
coalfield,
firing,
coal bearing,
firing off,
misfiring,
firing pin,
firing line,
firing range,
rapid-firing,
firing squad,
firing order,
coalface,
commercial firm,
multinational firm,
architectural firm,
coaling,
coalescing,
external financing,
internal financing,
hiring,
wiring,
tiring,
airing,
fairing,
pairing,
aspiring,
untiring,
admiring,
retiring.