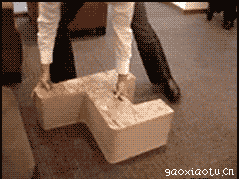 Random good picture Not show
1 Chemistry is a closed book to me.
2 Mathematics has always been a closed book to me.
3 Economics was a closed book to him.
4 I'm afraid physics will always be a closed book to me.
5 Nuclear physics is a closed book to most of us.
6 I'm afraid geophysics is rather a closed book to me.
7 Frank Spriggs was a very able man but something of a closed book.
8 The Shoah will never be a closed book.
9 The kitchenette is a closed book.
10 He is holding a closed book, signifying a mystery, possibly a stage in the alchemical process.
11 Linear preoccupation in the past remains a closed book to modern understanding.
12 I'm not sure what is worse, a closed mind or a closed book.
Anthony Liccione
13 But your own past can be a closed book, even at fourteen.
14 I can not believe that it can be right that this late in the game Poetry is still a closed book.
15 The highly organised St Stephen's Society programme which she now leads was at that time a closed book to her!
16 I tell myself it's a closed book,[www.Sentencedict.com] but my cover story becomes an old man's compensation.
17 Final Exam 70 %, all exams are close books and notes.
18 Now, close books, please . Let's sum up the knowledge that we learned in this topic.
More similar words:
close the books,
closing the books,
closed book,
on the books,
hit the books,
casebook,
one for the books,
phrase book,
phrasebook,
close by,
be close by,
bookshelf,
bookstall,
bookshop,
keep books,
bookstore,
book seller,
bookseller,
bookshelves,
bookselling,
account books,
notebook,
accounting books,
fake book,
blue book,
be booked,
make book,
rule book,
by the book,
phone book.