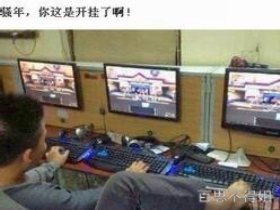 Random good picture Not show
1. We talked to the company's chief accountant.
2. Doesn't the Chief Accountant look after those?
3. A large operation employs a chief accountant, in charge of all the hotel's financial records.
4. The chief accountant have to answer a mass of query from the auditor.
5. Job Description: 1. As the assistant of chief accountant for ordinary works.
6. The General Ledger is responsible to the Chief Accountant.
7. He called in his brother, Jeff,(sentence dictionary) the chief accountant.
8. He sent for the chief accountant.
9. The General Cashier assists the Chief Accountant in overseeing and directing all aspects concerning cash receipt, disbursement and company's bank account, including internal control.
10. The vacant position of chief accountant is waiting for a certified public accountant.
11. The chief accountant in a business may be called the controller.
12. Mr. Buchhurst, the chief Accountant , has decided to chase up some bad debts.
13. I guess you'd better talk to our chief accountant.
14. The chief accountant of a manufacturing group.
15. Allow me to introduce Miss Liu, chief accountant of the finance department.
16. After the scandal over misappropriated funds the chief accountant was asked to step down.
17. Mr Joe is the chief accountant of our company.
18. Here comes our chief accountant.
19. The company recognized Mr Brown's outstanding work by promoting him to chief accountant.
20. According to the theory of agency, this paper analyses the chief accountant system of enterprise group.
More similar words:
accountant,
management accountant,
public accountant,
junior accountant,
chartered accountant,
accountancy,
certified public accountant,
accountancy firm,
chief assistant,
accountable,
unit of account,
Joint Account,
chart of accounts,
unaccountable,
unaccountably,
accountability,
current account,
statement of account,
method of accounting,
outstanding account,
delinquent account,
accounting standard,
retirement account,
investment account,
profit and loss account,
department of accounting,
current account deficit,
current account balance,
governmental accounting,
account.