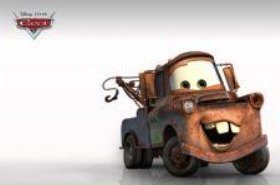 Random good picture Not show
1. The specific cell name varies based on individual configuration, so the name of the default SCA application bus may vary between installations.
2. Application Server Cell Name (Unicode) The cell name of the application server where the message was intercepted.
3. If you used a different cell name, it may warn you to use the -force flag during the restore process.
4. You'll notice that I have included the cell name, OjaiCell01, as part of the directory path in order to be able to store the configuration for multiple cells on the shared file system.
5. Additionally, the cell name of the V6 deployment manager profile must match the cell name from V5 deployment manager.
6. There is no equivalent to a cell name in V4.
7. If you can't remember the cell name and node name,[Sentence dictionary] you can find them by looking under the config directory for the profile.
8. When migrating a V5 deployment manager to V6, the cell name value of the V6 profile must match the cell name from V5.
9. The convention that is followed is to mount it on a directory named with the cell name under /afs.
10. Before starting the migration process, you must track down the names of all nodes in the V5 cell or V4 domain, in addition to the V5 cell name.
11. For convenience during OpenAFS installation, we will store the cell name and the machine name (which will run file servers) to environment variables CELLNAME and SERVERNAME, respectively.
12. We also need to have the realm name in file /usr/afs/etc/krb.conf as our realm name is different from the AFS cell name.
13. After you provide this information, continue to provide standard configuration data such as virtual machine resource allocation information, cell name, node name, and passwords.
14. The information in this file includes the location of the WebSphere Application Server installation, location of the profile root, cell name, node name, host name, and much more.
15. By default, the installation process creates configuration file /usr/vice/etc/ThisCell as a symbolic link to /usr/afs/etc/ThisCell, with the cell name we just chose as its content.
More similar words:
full name,
cell nucleus,
ill-natured,
celestial navigation,
well-nigh,
wellness,
well nigh,
cell organelle,
well-nourished,
name,
namer,
named,
names,
Dead men tell no tales,
new name,
by name,
namely,
rename,
enamel,
name it,
in name,
old name,
byname,
name tag,
misname,
pen name,
big-name,
pet name,
unnamed,
name call.