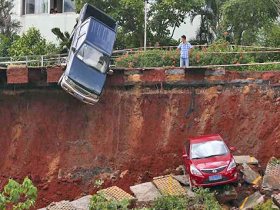 Random good picture Not show
1) Case grammar is a system of linguistic analysis.
2) Case Grammar shows clear semantic relevance of notions such as agency, causation, location, advantage to someone, etc.
3) What is Case Grammar?
4) In Chinese teaching, case grammar can be applied to teach non-patient objects.
5) This "semantic role or function" of prepositions is determined, or defined by "case grammar" theory.
6) Conceptual dependency theory is combined with case grammar theory to analyze the order language of LWP robot.
7) American linguist Charles J. Fillmore's case grammar theory and its advancing FrameNet are widely applied in English teaching.
8) Fillmore's case grammar, case frame, scene and perspective, and FrameNet based frame semantics have enlightening significance in basic English teaching.
9) The case grammar based Japanese analysis and the representation oftr1alysis results are given first.
10) Grammarians began to study prepositions with the theory of case grammar recently.
11) When used in the research of Chinese grammar, the theory of case grammar makes a great deal of divergence, the main display of which is the inconsistent distinction of Chinese cases.
12) This paper presents an English generation system based on the case grammar representation of Japanese which is used in a Japanese-Chinese machine translation system developed by the paper′s authors.
13) The major causes of the divergence are that each scholar distinguishes the cases from his own view and that the theory of case grammar itself has some limits.
14) This complexity makes it an obstruction to "language comprehension". The information processing circle feels at loss what to do,(http://sentencedict.com/case grammar.html) and the case grammar even lay it aside and neglect it.
15) This paper discusses the emergence and omission of prepositions and the substitutions of hidden Chinese prepositions by using Case grammar, Valence grammar and Argument theory.
More similar words:
generative grammar,
grammar,
grammarian,
proper grammar,
grammar school,
universal grammar,
gramma,
grammatical,
grammatically,
epigrammatic,
diagrammatic,
programmatic,
programmable,
ungrammatical,
diagrammatical,
program manager,
reprogrammable,
diagrammatically,
grammatical gender,
grammatical meaning,
grammatical category,
grammatical function,
programmable controller,
grammatical construction,
programmable read-only memory,
diagrammatic representation,
mammary,
gamma-ray,
gamma ray,
close-grained.