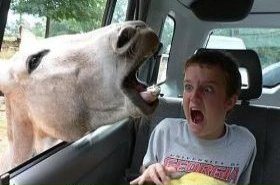 Random good picture Not show
(1) In 1870, Manitoba entered Confederation as a Canadian province.
(2) Forty-three states and every Canadian province currently run lotteries.
(3) British Columbia is the third largest Canadian province, both in area and population.
(4) 147Although black bears are common in the eastern Canadian province of Labrador, grizzly bears —often similar in color, but much larger —were believed to exist only in the western provinces.
(5) One year, the canadian province Quebec hold a writing contest.
(6) Acadia is an early name for the Canadian province of Nova Scotia.
(7) In the Canadian province of Alberta, health and agriculture officials said about 220 pigs on a farm were quarantined after being infected by a worker who had recently returned from Mexico.
(8) The species is the floral emblem of the Canadian province of Newfoundland and Labrador.
(9) He said the Canadian province of New Brunswick, California, South Australia and Cyprus had already introduced such legislation successfully.
(10) The girl from the Canadian province of New Brunswick is the youngest person ever to discover a supernova, an exploding star.
(11) One cold morning in November 1989, the government of the rural Canadian province of Saskatchewan started the privatisation of PotashCorp through an initial public offering – and raised a mere $231m.
(12) PetroChina's international arm will also provide some financing for AOSC, which controls about 1.3 million acres of oil sands properties in the Canadian province of Alberta.
(13) Nova Scotia's chief public-health officer, Robert Strang, said the east coast Canadian province had confirmed four 'very mild' cases of swine flu in students ranging in age from 12 to 17 or 18.
(14) Among the new compounds is quebecol -- named in honor of the Canadian province of Quebec, which leads the world in maple syrup production.
(15) End-of-life care for older people with advanced lung cancer differs in the United States and in the Canadian province of Ontario, a new study says. Sentencedict.com
(16) Bigfoot, also known as the Sasquatch, is depicted as an ape-like man who inhabits forest areas of the pacific north-west and parts of the Canadian province of British Columbia.
(17) The ACF is the only national association for consulting foresters . Currently, there are 634 members in 37 states and 1 Canadian province.
More similar words:
hunan province,
yunnan province,
Canadian,
province,
provinces,
canadian dollar,
canadian bacon,
french canadian,
gansu province,
hebei province,
maritime provinces,
guangdong province,
median price,
royal canadian mounted police,
proving,
merovingian,
improving,
provincial,
reproving,
approving,
ferrovanadium,
provincially,
reprovingly,
approvingly,
disapproving,
provincialism,
cartesian product,
theorem proving,
proving ground,
disapprovingly.