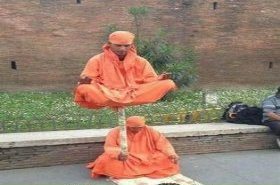 Random good picture Not show
1. And I like the challenge ego, break the routine.
2. Break the routine, select the latest design.
3. Break the routine by looking for simple wonders here and there.
4. Longing for a break the routine, they spend a special night together in the modern city.
5. When you study hard, you'll need sth. to break the routine.
5. Wish you will love sentencedict.com and make progress everyday!
6. Break the routine, strive to the innovation. Seeking for the breakthrough of marketing effectiveness for clients is our determination.
7. Traditional rebellious, break the routine. Progression sublimation, create the future.
8. So, We must adopt the non-balanced leap-type development strategy and break the routine, strive to realize that builds the set objective of the well-off society in an all-round way.
9. With the life as the promise of science and philosophy, It apparently to break the routine understanding of life.
10. There are many different rules, it is really a kind of bondage, break the routine, and you may find a more colorful sky.
11. This paper presents a new way of image processing in the old foundation to break the routine way of describing the characteristic of fingerprint.
More similar words:
breakthrough,
break through,
break the ice,
break the bank,
break the record,
break the back of,
squeak through,
break time,
continental breakfast,
speak the truth,
break ground,
soak through,
break line,
line break,
rerouting,
groundbreaking,
break bread with,
routine,
subroutine,
routinely,
break bread,
routine work,
groundbreaking ceremony,
routine check,
subroutine library,
routine inspection,
routine maintenance,
break,
breakout,
break-up.