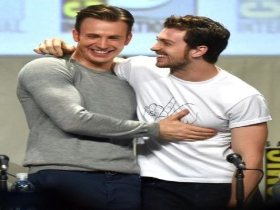 Random good picture Not show
(1) Huge balloons bobbed about in the sky above.
(2) Why did you have to go and tell Bob about my illness? You just can't keep a secret, can you?
(3) Mrs Foster bobbed about, gathering up her things.
(4) The small boat bobbed about on the choppy water.
(5) The Weathermatic happily bobbed about in mountain pools, the automatic flash adding sparkle to underwater shots.
(6) They strung a net between two palm trees and bobbed about in an energetic game of four-a-side volleyball.
(7) We could see ruddy ducks bobbing about up close and kayakers.
(8) I disagreed with Bob about the issue of litigation, but I liked his honesty.
(9) Besides, he often asked Bob about things he was doing, about what he was going to do for the summer and what he liked to do.
(10) Don't ask Bob about his wife , he's been estranged from her for over a year now. Sentencedict.com
(11) So, you could inform Bob about an upcoming meeting, even if he is not currently working with the portal (for example, he could be reading a comprehensive review of a new hotel on a portal page).
(12) Angela is eating chicken wings and making the weasel - like noise Joey had told Bob about.
More similar words:
kabob,
baobab,
probable,
probably,
improbably,
improbable,
probability,
baboon,
probable cause,
psychobabble,
improbability,
probabilistic,
in all probability,
it is probable that,
probabilistically,
probability model,
probability theory,
about,
theory of probability,
labour,
the probability is that,
probability sampling,
go about,
see about,
get about,
abound,
fall about,
layabout,
gad about,
cut about.