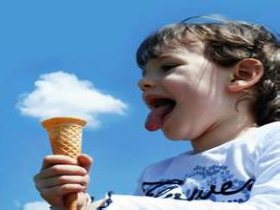 Random good picture Not show
1. He was wearing faded blue jeans.
2. A woman in blue jeans walked into the store.
3. She was wearing a pair of tight blue jeans.
4. She pulled on a pair of faded blue jeans.
5. He was wearing blue jeans and checked shirt.
6. Eddie wore blue jeans and a plaid shirt.
7. A woman in blue jeans stood at the window of an expensive shop.
8. A checked lumberjack-style shirt and tight blue jeans.
9. Barbara Ann wore blue jeans and an embroidered blue shirt.
10. He flicks the ash off his faded blue jeans and lights up another cigarette.
11. Alvin dressed in blue jeans, shirts and boots and looked like the renegade that he felt he was.
12. If blue jeans become more popular, prices should rise to encourage the clothing industry to start pumping out more denim.
12. Sentencedict.com is a sentence dictionary, on which you can find good sentences for a large number of words.
13. The faded blue jeans she wore that morning, her old tennis shoes, her white cotton sweater.
14. Young and slim, dressed in blue jeans and denim jacket, the man worked the Dancing Fly.
15. He wore a pair of faded blue jeans and a rugby shirt.
16. The blue jean that started it all.
17. He was wearing stripped blue jean pants, white T-shirt, dark brown sleeveless vest on it.
18. Getting dressed in his blue jean shorts, and his favorite white shirt she loved to see him in.
19. This year we can buy an extra 700 blue jean .
20. Blue jean baby, L. A. lady, seamstress for the band.
21. Seven months earlier my friend could be seen on campus wearing blue jeans and a shirt that said dumb things.
22. He was wearing a waist-length possibly leather jacket, pale blue jeans, a light collarless shirt and white trainers.
23. With his blond hair and blue eyes, Spelling plays a Valley dude who wears a tank top and blue jeans.
24. The head of a smart high-street men's shop attempted to tell me why corduroys are superior to blue jeans.
25. Co-star Steve McFadden, who plays Phil Mitchell, settled for a bomber jacket with blue jeans.
26. When Levi Strauss and tailor Jacob Davis patented the process to put rivets in men's denim work pants, they created the world's first blue jean.
27. It was also a movement in search of a uniform: It found the leather jacket, the blue jean and the high-top sneaker.
More similar words:
blue jay,
blue angel,
be jealous of,
jean,
value judgment,
jeans,
value judgement,
serjeant,
jean piaget,
blue,
jean-jacques rousseau,
blues,
blue fox,
bluefin,
sky-blue,
blue wall,
blue sky,
abluent,
blue note,
sky blue,
blueish,
blue cat,
blue-sky,
blue air,
big blue,
blue crab,
baby blue,
blue-grey,
blue moon,
blue flag.