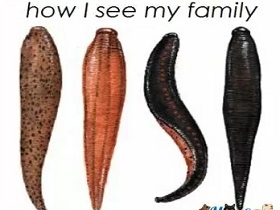 Random good picture Not show
1) The gallery is given over to British art.
2) He is given over to evil.
3) The period after supper was given over to games.
4) Much of the garden was given over to vegetables.
5) The running of internal affairs was given over to the Chancellor.
6) The village hall is given over to civic functions and meetings.
7) The land surrounding the village was given over to vineyards.
8) The bottom of the garden was given over to vegetable plots.
9) Much of the countryside round Hinkley Point is given over to agriculture.
10) The whole day was given over to cooking and preparing for the celebrations.
11) The final destruction of the road's equilibrium took place when it was given over to high speed travel by car.
12) He feared that within a decade it would be given over to factories.
13) In winter it is given over to turnstones, purple sandpiper,[http://sentencedict.com/be given over to.html] oystercatchers and other shellfish-eating birds.
14) Afternoons were given over to village leave, organised games, set walks, leisure periods and detention.
15) The upstairs bedroom is given over to her collection of antique dolls.
16) On the second floor, half the space was given over to a dormitory.
17) Less than 1 percent of classroom time is given over to questions that require complex student thought or responses.
18) Nearer the coast, huge areas of land are given over to cultivating tomatoes.
19) The rest was given over to a bowling green and a large expanse of lawn; the potential for change was enormous.
20) Returning from music(Sentencedict.com), the twenty minutes left before lunch are given over to review for a spelling test.
21) For his whole life he will be given over to the LORD." And he worshiped the LORD there.
22) All abilities should be given over to the Holy Spirit Who understand how to use them properly.
23) They will be given over to the sword and become food for jackals.
24) Next year, the same display space will be given over to a student-designed exhibit on how early-modern instruments and maps were depicted in print.
25) For his whole life he will be given over to the LORD.
26) The second meeting will probably be given over to the consideration and adoption of the constitution.
27) So now I give him to the LORD. For his whole life he will be given over to the LORD.
28) It is a sign of a noble heart dowered with patience, never to be in a hurry, never to be given over to passion.
29) "We've already had dozens of calls from interested people," said Susannah Galsworthy, a spokeswoman for the restaurant, which will be given over to the cheery couple.
More similar words:
be given,
detective novel,
caregiver,
give notice,
taken over,
from cover to cover,
overtop,
overtook,
overtone,
turnover tax,
give over,
inventory turnover,
covert operation,
inventory turnover ratio,
have no control over,
overdriven,
novena,
give ear to,
give colour to,
given,
forgiven,
God-given,
misgiven,
give vent,
run over,
win over,
hanover,
given name,
given data,
mourn over.