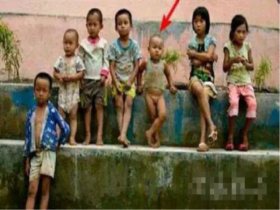 Random good picture Not show
1. You are for it this time.
2. You'll be for it when she finds out!
3. Gladstone, Cobden and Bright were for it.
4. The businessmen of Seattle are for it.
5. West Coast shippers are for it.
6. We do not know what legal or moral basis there was for it.
7. I admired the main door of the Catedral Nueva - comparatively new, that is, for it was started in 1513.
8. Right is right, even if everyone is against it, and wrong is wrong, even if everyone is for it.
William Penn
9. By contrast, the norm for curriculum change is for it to occur piecemeal and gradually over long periods.
10. The Bank may also fear a giveaway Budget in March, and the easy option is for it to do nothing.
11. The three Established Church representatives set themselves against; the other four who were Free Churchmen were for it.
12. Life's so fantastic that my number one wish is for it to stay that way.
13. Perhaps it still is(sentencedict.com), for it still winds peacefully between the elm-shaded meadows of the Exe valley past congenial inns.
14. When my wife and I chose our Peugeot 405 it was for its comfort, performance and interior space.
15. If marriage worked, I'd be for it. Do you know the divorce rate?
16. Many of these will be for IT professionals, since the heart of a smartgrid is intelligent digital data management to keep track of electricityflowing on the network.
17. Literacy is a lot like motherhood; everybody claims to be for it.
18. And avoid at all costs the suspicion of an American accent, or in spite of the good nature of all good junk shopkeepers, you will be for it.
19. Moreover, Hu Xiaolian, deputy governor of the central bank,(sentencedict.com/be for it.html) said last week that a quicker way for the IMF to raise new funds might be for it to issue bonds that China and other countries would buy.
20. Rookie year is a learning process and the more time you get on the court, the better you will be for it in the long run.
21. With this in mind, imagine how amazing Google Earth must be for it to elicit awe from the online community and cause South Korea to demand changes to the program.
22. The next administration cannot, and a critical task will be for it to better balance what we want with what we can realistically achieve.
23. If father gets to know what you are doing, you'll be for it.
More similar words:
before,
befoul,
befool,
beforehand,
come before,
befogged,
set before,
before this,
befouled,
be fond of,
befooling,
long before,
before long,
beforetime,
hereinbefore,
before start,
thereinbefore,
subscribe for,
before the wind,
prescribe for,
before christ,
be followed by,
be fortunate in,
before the lights,
before-mentioned,
be for the high jump,
profit before tax,
the year before last,
Look before you leap,
never-to-be-forgotten.