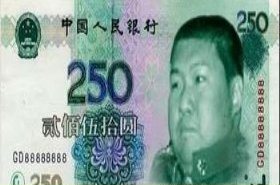 Random good picture Not show
1. Players are warned, fined and can even be disqualified for unsporting actions in the heat of contest.
2. Anderson is disqualified for not fully crossing the ramp.
3. There are, of course, many who are disqualified for shorter or longer periods depending on their employer's method of paying them.
4. He was fined £250 plus £25 costs, had his licence endorsed and was disqualified for one year.
5. An already small field was further reduced when Larry Nelson was disqualified for using non-conforming clubs.
6. Not only did she shoot 75, she was disqualified for signing an incorrect scorecard.
7. The United States, who finished second, were disqualified for an illegal changeover.
7. Sentencedict.com try its best to gather and build good sentences.
8. The men were disqualified for bad exchanges in the Seoul Games and again at the 1995 World Championships.
9. Severiano Ballesteros was disqualified for late arrival on the 1st tee.
10. He'd been disqualified for not having insurance and disqualified before that for drink driving.
11. Then, he was disqualified for ignoring a yellow flag during practice.
12. A wrestler is penalized one point or even be disqualified for committing a foul.
13. If it causes heavy losses, it shall be disqualified for inspection or certification.
14. If the circumstances are serious, they shall be disqualified for certification.
15. If the circumstance is serious, it shall be disqualified for inspection and certification.
16. A should be disqualified for a breach of Rule 1-3.
17. A wrestler will be penalized one point,[sentencedict.com] or may even be disqualified for a foul.
18. There had already been one so I didn't want to be disqualified for doing the second one.
19. There had already been one so I didn't want to be disqualified for doing the second one. I am not disappointed in my time at all.
20. But a severe southerly storm on 24 January saw most vessels withdraw from the race or be disqualified for using their engines.
21. In the event of untrue or inaccurate information, the advertiser will be disqualified for participation or award.
22. According to the rule of The Administration Office, the team will be disqualified for any competitor changed.
23. Any drug testing institution that collects testing fees in violation of law, if the circumstances are serious, shall be disqualified for drug testing.
More similar words:
disqualified,
disqualification,
disqualify,
disqualifying,
qualified,
unqualified,
qualified name,
well-qualified,
be qualified to,
qualified certificate,
qualified opinion,
qualified personnel,
unqualified acceptance,
qualifier,
qualification,
qualificatory,
be dissatisfied with,
prequalification,
formal qualification,
qualification certificate,
nullified,
simplified,
edified,
squalid,
qualify,
simplified model,
qualify for,
qualifying,
unidentified flying object,
be classified into.