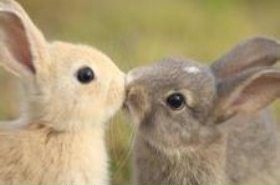 Random good picture Not show
1. Inflation-sensitive bank stocks were hard hit Friday.
2. While semiconductors and Internet stocks reflected the wild ride for technology stocks, banking stocks displayed powerful consistency throughout the year.
3. In New York exchange, Associated Press bank stock report in 10 US dollars, fell suddenly 27 %.
4. The investor point of view change influence, the bank stock is had rises has falls.
5. He directed his traders to begin buying bank stock and debt.
6. In the achievement anticipated negative situation, the bank stock whole appeared yesterday falls.
7. Therefore these bank stock, also brave hopeless reply same year.
8. The Chinese - funded bank stock buys presses heavily, becomes is the target of public criticism.
9. Other proof of financial ties: car purchase receipts, bank stock, investments, or real estate.http://sentencedict.com/bank stock.html
10. This week another receives the tectonic plate which pays attention is the bank stock.
11. Given all these risks, one risk manager at a major hedge fund said he was not reading too much into the recent bank stock rally.
12. This is helpful in reducing the market to throw the pressure to the bank stock.
More similar words:
thanks to,
bank statement,
lock stock and barrel,
new york stock exchange,
prankster,
flank steak,
banks,
stock,
stocks,
stocky,
in stock,
stock up,
stocker,
restock,
stockade,
stockist,
stockman,
stocking,
stock room,
stockroom,
stockpile,
overstock,
livestock,
rootstock,
take stock,
feedstock,
out of stock,
stockholder,
joint-stock,
penny stock.