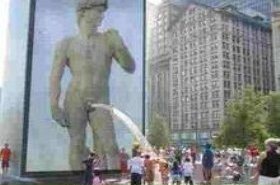 Random good picture Not show
1. After a bad year, she has regained her form.
2. It has been a bad year for the retail trade.
3. The team have had a bad year, both on and off the field.
4. But if 1959 had been a bad year, it was just a prelude to the miseries of 1960.
5. Of course, in a bad year when the hostile takeover would be the re - emergence.
6. It a bad year for ranchers . We had little money.
7. It was a bad year for Colombia's FARC guerrillas.
8. A Bad Year Enemies explode into tires shot.
8. Sentencedict.com try its best to gather and create good sentences.
9. It was a bad year for new films, in terms of both quantity and quality.
10. It's a bad year for business.
11. Other countries, such as Italy, are having a bad year of forest fires.
12. That's how much he earned in a bad year.
13. In tech terms, 2008 was a bad year for the Republicans.
14. Experts say this could be a bad year for mosquitoes.
15. No , 2008 wasn't just a bad year. It was an awful year.
16. Coming off a bad year or quarter is the wrong time to test your value.
17. I would say that, on balance, it hasn't been a bad year.
18. Glossy, high-powered soap opera about four black professional women helping one another through a bad year in Phoenix.
19. There are fears that the company could be heading for closure, following a bad year.
20. The attention grabbed by GM conveniently distracts from another bad year for's car giants.
21. For big Internet companies , 2009 is going to be a very bad year for sure.
22. After a few years of this he had a bad year and broke even.
23. There have been natural and man - made calamities this year . It is really a bad year.
24. No, you can't write off an individual manager for a bad year.
25. We are very confident that this year will not be a bad year.
26. And thus the Nightshard becomes part of mine. A bad year is starting to get better.
27. They were able to keep on increasing their yields in spite of the bad year.
28. Ltd. already claws back bonuses when the state-owned investment house reports what it calls 'negative wealth added' in a bad year, as it did in the 12 months ended March 31.
More similar words:
midyear,
goodyear,
third-year,
second-year,
hundred years' war,
from year to year,
year after year,
year in year out,
year by year,
year,
years,
yearn,
off year,
year-end,
two-year,
new year,
year end,
one-year,
yearly,
per year,
yearn for,
year dot,
in years,
this year,
tax year,
new year's,
ready-to-wear,
two year old,
yearning,
yearlong.