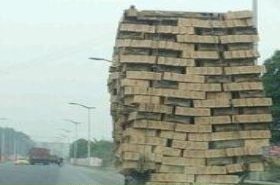 Random good picture Not show
1. The letter was franked in London on August 6.
2. We'll expect you to call August 6.
3. Canonized 1234; died, August 6; feast day, August 8.
4. Bryant must return to court in Eagle on August 6 for an advisement hearing.
5. Once Venus moves into Virgo from August 6 to 30, theoretically Venus should help your relationships.
6. The city of Hiroshima was laid flat by the first atomic bomb on August 6, 1945.
7. The Enola Gay dropped the first atomic bomb on Hiroshima at 8: 15 in the morning of August 6, 1945.
8. She arrived at the train station, with trunk, on August 6.
9. The closing date on the deal is set for August 6.
10. In Campania, stronghold of the Camorra syndicate,[sentence dictionary] a firefighting helicopter was shot at on August 6 th.
11. Whole Foods is recalling all fresh ground beef sold between June 2 nd August 6 th.
12. The disturbing images show that Obi's skull was simply smashed after one looter threw a brick into his head in Tottenham on August 6.
13. When the United States dropped the bomb on the Japanese city on August 6, 1945, the Yamaha upright piano was in the blast radius.
14. Her testimony, in turn, led to the declassification of a presidential daily briefing that Bush received on August 6 2001.
More similar words:
august,
augusta,
august 15,
augustan,
augustus,
mid-august,
augustine,
augustinian,
st. augustine,
auguste comte,
saint augustine,
drug user,
augur,
augury,
gauguin,
augural,
inaugural,
inaugurate,
paul gauguin,
inaugurator,
inauguration,
inauguration day,
inaugural address,
gust,
gusty,
gusto,
disgust,
gustavus,
gustatory,
gustation.