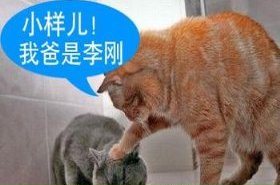 Random good picture Not show
1. Audited accounts were demanded by the Government, and funding agencies demanded a more efficient accounting for development money.
2. Furthermore, the duly audited accounts must be filed with the Registrar of Companies, at a fee.
3. The last audited accounts, for the year to March 1983(http://sentencedict.com), were heavily qualified by the auditors in November 1984.
4. Most organisations are required by law to publish audited accounts.
5. My heart belongs to the audited accounts, but I never closed the door to the world.
6. My heart belongs to the audited accounts. But I have never closed the door to the world.
7. You can also ask to see a copy of the trust deed as well as the latest annual report and audited accounts.
8. Considerable expense is incurred because of the requirement for the annual publication of audited accounts.
9. The reason for the difference is that Western markets rely on contracts being enforced by courts and on investors, suppliers and customers all acting on the basis of audited accounts.
10. E . g. few if any charities collection publishes audited accounts.
11. But he nevertheless insisted on seeing Rothschild's first - half audited accounts before signing the deal.
12. TARP program. It also comes out of the blue; the banks' audited accounts still show that their nonperforming loans have fallen dramatically.
13. Many firms, including state companies up for privatisation, are only now starting to keep proper, audited accounts.
More similar words:
audited account,
detailed accounts,
generally accepted accounting principles,
chartered accountant,
computerized accounting system,
accounts,
good account,
fund accounting,
keep accounts,
on all accounts,
by all accounts,
budget accounts,
annual accounts,
from all accounts,
accounts payable,
chart of accounts,
credit account,
checking accounts,
account statement,
unaccounted,
financial accounts,
accounts receivable,
settle accounts with,
uncollectible accounts,
account,
accrual accounting,
on account,
your account,
account for,
sub-account.