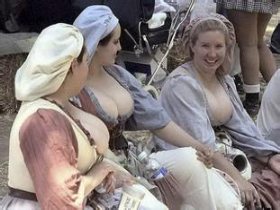 Random good picture Not show
(1) The system's audit procedure also allows identification and control of problem areas in the design and communication process.
(2) Master all audit procedures of account.
(3) Develop regular pollution prevention and waste reduction audit procedures.
(4) The methods, the model of audit risk, audit procedures of modern risk-oriented audit.
(5) Subject to appropriate audit procedures, this will be the amount placed with the Exchange Fund for the account of the Land Fund.
(6) Requirement: College degree or above, master all audit procedures of account, five years experience in accountant and an accredited qualification is preferred.
(7) In order to make sure highway safety audit procedures, the paper expresses the conception and aim.
(8) Familiar with China GAAP, US GAAP, IFRS and audit procedures and disclosure rules.
(9) I think the firms have improved audit procedures and that is one of the reasons all these frauds are suddenly coming to light.
(10) The audit procedures shall cover the scope, frequency, methodologies and competencies, as well the responsibilities and requirements for conducting audits and reporting results.
(11) If fraud is widespread in a company, normal audit procedures should detect it.
(12) Then[Sentence dictionary], it needs to organize and develop the audit procedures under the law and rules.
(13) Assist Quality Manager to implement quality audit procedures to make sure annual periodic auditing all training procedures. Provide Nonconformity items or sub-standard items to Quality Manager.
(14) He had therefore prevailed upon me to undertake a small portion of the Key Control Document Self Audit Procedures.
(15) But the new regime has encouraged many firms to review their audit procedures and make changes and improvements where necessary.
(16) This paper is going to talk about the professional qualifications, morality and body constitution that an auditor should possess, by the audit procedures of Pricewaterhouse Coopers CPA Firm.
(17) It is difficult for auditors to find fraud, yet their audit procedures this year seem to have done exactly that.
(18) The auditor does not exercise judgment in the selection of audit procedures.
(19) In relation to fraud prevention, what objective should external auditors have in designing and implementing their audit procedures?
(20) Inventory audit it is necessary to meet the requirements of routine audit procedures, but also focused.
(21) Companies with fiscal years ending after December 31 will likely be subject to the new expanded audit procedures and that may flush out a few more frauds.
(22) Office written notice, bring relevant information to the district offices or interest clearing agent point for the annual audit procedures.
More similar words:
audit process,
audit program,
processing procedure,
procedure,
normal procedure,
office procedure,
procedure manual,
standard procedure,
medical procedure,
operating procedure,
surgical procedure,
selection procedure,
emergency procedure,
diagnostic procedure,
accounting procedure,
experimental procedure,
parliamentary procedure,
standard operating procedure,
procedural,
proceduring,
procedural language,
procedural knowledge,
audit plan,
net proceeds,
budget process,
post processor,
thought process,
text processing,
postprocessing,
export processing.