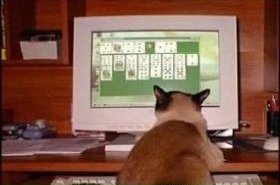 Random good picture Not show
1. Forestry processing in Hunan includes timber cutting, artificial board production and a series forestry industry system.
2. Besides timber, veneer glued on the surface of artificial board is a main kind of wood in the field of furniture and decoration.
3. It is becoming important pulp and artificial board material tree species as its short rotation.
4. The production of artificial board also possesses a position across the country. For the year of 2003, its output accounts for the 14.46% of nation-wide total output, only after Hebei and Shandong.
5. The artificial board is made of wooden materials and by compacting green plant seeds.
6. The present invention belonging to the field of artificial board discloses an artificial board for greening and a manufacturing method thereof.
7. Artificial board is a traditional forest product in Zhejiang province, especially in recent years, it has enjoyed a rapid development.
7. Sentencedict.com try its best to collect and make good sentences.
8. Compak systems mainly use the straw fiber and MDI resin to manufacture the green artificial board of highest grade—E0 Board. It also has several international patents.
9. The third chapter : the design of the merIt'system of performance ofYongAn Artificial Board Factory.
10. Precise flitch saw is applied widely to woodworking industry and an important equipment in artificial board and wood furniture in product line.
11. Chinese fir; modified UF resin; micron wood flake; lightweight artificial board.
12. This article analyzed the techniques by trying to combine the calcareous inorganic adhesive with crude vegetal flaxen fibred and necessary materials in the progress of making artificial board.
13. The free formaldehyde of the urea formaldehyde resin adhesive agent is the main pollution source of artificial board.
14. MDF (Medium Density Fiber-board), FL (Laminating Flooring), Bamboo products and no-wooden making boards are the main products of wood and artificial board processing in Sichuan province.
15. Precise flitch saw is applied widely to woodworking industry and an important equipment in artificial board and w...
16. The article introduces the manufacturing process of amino resin emulsion used for artificial board covered with sliced veneers , tests and evaluates its adhesive strength.
More similar words:
artificial blood,
artificial brain,
artificial,
artificially,
unartificial,
inartificial,
artificial heart,
artificial lake,
artificial sand,
artificiality,
artificial rain,
artificial skin,
artificial light,
artificial fertilizer,
artificial aging,
artificial person,
artificial joint,
artificial flower,
artificial organs,
artificial kidney,
artificial lighting,
artificial language,
by artificial means,
artificial additive,
artificial evolution,
artificial satellite,
artificial respiration,
artificial intelligence,
artificial insemination,
artifice.