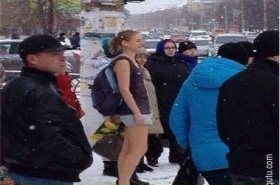 Random good picture Not show
1, An art object is especially difficult for the critic, as there are many ways in which its description can be approached.
2, The starting-point for any aesthetic evaluation of the art object was based on a consensual notion of beauty.
3, In this exhibition we see the art object not as a representation but as an obstruction.
4, Chu Caixin has the suitability, the imitation art object ashamed idle work.
5, This isn't the handicraft product, but art object in of strange Pa - handicraft embroidery!
6, The other four men arrested were accused of selling art objects to Itoman at inflated prices founded upon forged valuation certificates.
7, It has no any logical meaning or practical purpose, just stands in one of numerous Russian villages as an art object, made of wood as everything other around it.
8, The Chinese art museum collects the work of "clay doll piece" to reach to many 9, the head of art object among the residents, become one of the national treasures.
9, In the end, the piece should reflect the process of translation and invites the opportunity for slippage in its transformation from utilitarian tool to art object.
10, You can make profitable investments if you purchase an art object for your home. Creative endeavors will give you somewhat of an outlet.
11, You can make profitable investments if you purchase an art object for your home.
12, The highest market price for potable water today is reflected in an art object.
13, Concept is the soul of video art,[http://sentencedict.com/art object.html] that is why an electronic copier can be deemed to be an art object.
14, Imitate really-the mimicry true product, enlarge, contract the alike art object that the creation comes out perhaps by etc.
More similar words:
project objective,
direct object,
indirect object,
kuiper belt object,
object,
no object,
objector,
objection,
sex object,
objectify,
objective,
object lens,
object code,
objectivism,
object model,
objectivity,
nonobjective,
objectively,
object lesson,
linked object,
object module,
objectiveness,
objective lens,
objectionable,
object program,
natural object,
objective test,
object language,
object-oriented,
embedded object.