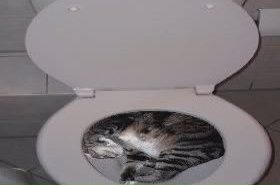 Random good picture Not show
1. The left arm bones were under the thorax.
2. Our own arm bones correspond roughly to the bird wing bones.
3. The first find was a humerus, or upper arm bone, of a giant ground sloth.
4. But the arm bone had been fused by the heat of the bomb blast, requiring the remains of the arm to be cut off so the body could be dressed in a Marine uniform.
5. The head of your arm bone (the humerus) meets your collar-bone (the clavicle) and part of the shoulder-blade (scapula).
6. Behind this bone, the radius – a lower arm bone in line with the carpometacarpus – was unusually thick compared to the relatively slender companion bone, the ulna.
7. Humerus. The upper arm bone.
7. Sentencedict.com try its best to collect and create good sentences.
8. The team found that two of the wing bones showed evidence of combat, including a fractured hand bone and a centimeter-thick upper arm bone that was broken in half.
9. After hours of surgery the doctors reconnected the blood vessels, pinned the arm bone together, and grafted skin and muscle together.
10. A damage of cartilaginous cell and joint structure of arm bone of the newborn mice was observed in high dose fluoride group.
11. A partial dislocation (subluxation) means the head of the upper arm bone (humerus) is partially out of the socket ( glenoid ).
12. "There are similarities with two other kinds of dinosaurs although there's also an arm bone we've never seen before, " Arbour said.
13. Two muscles, the infraspinatus and teres minor, connect the shoulder blade to the upper arm bone and roll the arms outward.
More similar words:
arm band,
armband,
alarm bell,
warm blood,
farm building,
warm-blooded,
short-term borrowing,
long-term borrowings,
zamboni,
trombone,
climb on,
trombonist,
premium bond,
thromboembolism,
mumbo-jumbo,
mumbo jumbo,
RMB,
arm in arm,
bonbon,
long-term basis,
long-term budget,
short-term budget,
combo,
umbo,
limbo,
gumbo,
bimbo,
jumbo,
comb out,
mambo.