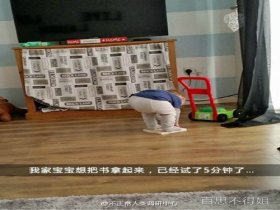 Random good picture Not show
1. Plenty more amusement facilities in park.
2. Article 26 Food, toys, utensils and amusement facilities for children may not be harmful to children's safety and health.
3. Imports of game machines, amusement facilities, according to the inspection of the relevant regulations.
4. It has all the amusement facilities as seen in the story of Aladdin.
4. Sentencedict.com is a online sentence dictionary, on which you can find nice sentences for a large number of words.
5. The various game machines, amusement facilities, operational procedures were developed to run code of management, maintenance and other regular inspection system.
6. The utility model can be made as large amusement facilities for adults in parks or other pleasure ground.
7. According to regulations on amusement facilities safety management, individual or group operating rides or amusement facilities should check facilities before they buy them.
8. So various player and the amusement facilities pile up one after another.
9. Is there any Swimming Pool or Mechanical Amusement Facilities, etc. ?
10. In addition, there are many other amusement facilities around the park, such as the 28-seater 4D cinema, a roller coaster with a track in the shape of butterfly, and more.
11. Our cluB is equipped with complete amusement facilities which give you endless enjoyment.
12. The inner housing of the cabin is further equipped with beds, communication sets, alarm devices, ventilating units and amusement facilities.
13. It has been better compared with first open for business. And now Lohas is lack of amusement facilities.
14. In addition, our hotel has Sports Bar, Beauty Salon and other amusement facilities.
More similar words:
credit facilities,
facilities,
storage facilities,
communal facilities,
toilet facility,
amusement,
amusement park,
state-of-the-art facility,
amusement arcade,
facility,
current liabilities,
facilitate,
facilitator,
facilitated,
facilitation,
facilitative,
hostilities,
liabilities,
health facility,
research facility,
other liabilities,
healthcare facility,
bemusement,
production facility,
recreation facility,
recreational facility,
accrued liabilities,
long-term liabilities,
assets and liabilities,
physical disabilities.