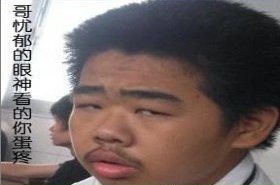 Random good picture Not show
1 You can be paid in pounds sterling or American dollars.
2 The American dollar finished the day up against foreign currencies.
3 The Hong Kong dollar was yoked to the American dollar for many years.
4 You will be paid in American dollars.
5 I have some American dollars left over from the last time I was there.
6 Another cause of high oil prices is the American dollar.
7 Peter ,[www.Sentencedict.com] you know that recently the American dollar has depreciated. We've had to revise our prices.
8 G: $ 200. What's the rate today on American dollar?
9 HOW much does one American dollar cost in Zimbabwe?
10 The English pound has see-sawed against the American dollar for the last two weeks.
11 American dollar exchanges well.
12 Investments in the U.S. money market have propped up the American dollar.
13 If it costs 25 cents and you give her an American dollar you should get 75 cents change.
14 He changed his European dollars for the / an equivalent amount American dollars.
15 I want to convert some Hong Kong dollars into American dollars.
16 Another cause of high oil prices is the weak of American dollar.
17 When other countries store the foreign exchange, the have another choice except American dollar.
18 Another cause of high oil prices is the weak American dollar.
19 However the uptrend in gold is moving differently from the movements in the American dollar.
20 Many Chinese people increasingly fear the rapid erosion of the American dollar.
21 In the future, the Euro might be a accounting unit and foreign exchange except American dollar.
More similar words:
all-American,
canadian dollar,
australian dollar,
african american,
African-American,
American,
america,
americana,
un-american,
Pan-American,
americanism,
pro-american,
feel like a million dollars,
north american,
north america,
afro-american,
mesoamerican,
mesoamerica,
american plan,
south american,
american flag,
american dream,
south america,
anti-american,
american bison,
anglo-american,
asian american,
american samoa,
inter-American,
american party.