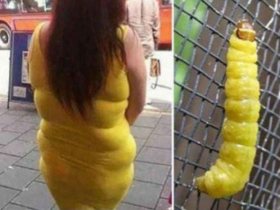 Random good picture Not show
1. The advisory group has outlived its usefulness.
2. A Washington-based advisory group on historic preservation must first evaluate the proposal.
3. We hope our advisory group will help us clarify our responses to these and other questions during the consultative process.
4. Since all faculty members are involved, each advisory group consists of only ten students.
4. Sentencedict.com try its best to gather and build good sentences.
5. The staff and technical advisory group agreed that new construction should play a substantial role in the first-year housing goals.
6. The Government has set up an advisory group of experts, headed by Baroness Sally Greengross, to develop the scheme.
7. IEEE technical advisory group for fiber - optic LANs.
8. Evening show the best of the Advisory Group.
9. I can provide ideas to the Dong advisory group.
10. IEEE technical advisory group on broadband LANs.
11. Doll is chairman of its Advisory Group on Non - ionising Radiation ( Agnir ).
12. Independent review by members of NCA Scientific Advisory Group also confirmed the integrity of the study and its findings.
13. At the Advisory Group meeting, other progress on the Global Action Plan was discussed.
14. Last year, chairman of the JASON Defense Advisory Group Roy F. Schwitters warned that "analysts are not currently equipped to cope with gobs of data and parse them in real time.
15. He is at Kai Tak Education Advisory Group Director of the Center for American education.
16. The IAB also serves as the technology advisory group to the Internet Society, and oversees a number of critical activities in support of the Internet.
17. The advisory group also examines the possibilities of increasing sanctions, especially for the sale of under-age alcohol.
18. Bennett said all proposals for future attractions will be placed before the wharf advisory group for approval.
19. They also notify the government's other watchdog body the Genetic Manipulation Advisory Group.
20. The decision followed the release of a report by an advisory group.
21. In responding to the pandemic, WHO has also drawn on advice from a standing body of experts, the Strategic Advisory Group of Experts on Immunization (SAGE), which advises WHO on vaccine use.
More similar words:
advisory,
advisory board,
advisory panel,
advisory opinion,
advisory service,
advisory committee,
advisor,
primary group,
military advisor,
financial advisor,
investment advisor,
council of economic advisors,
play group,
playgroup,
supervisory,
group theory,
supervisory board,
supervisory system,
supervisory control,
advise,
adviser,
advised,
advisedly,
advisably,
advisable,
ill-advised,
advisement,
unadvisable,
inadvisable,
well-advised.