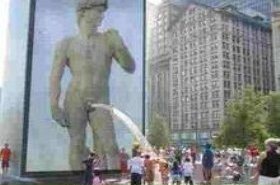 Random good picture Not show
1. They're going to start an advanced course in English at that institute.
2. There were only three of us on the advanced course.
3. Doing the advanced course directly after the basic was an excellent idea.
3. Sentencedict.com is a online sentence dictionary, on which you can find good sentences for a large number of words.
4. An advanced course develops existing expertise - exploring factors that influence the customer, business, produce and sales-person.
5. In college they are expected to take more advanced course work than the typical community college participant.
6. Registration Students entering an advanced course of study are normally registered from 1 October.
7. Among them advanced course highway ( 2 class above ) 19556 kilometers.
8. Students entering an advanced course of study are normally required to register before the deadline.
9. Students of the advanced course are learning how to filter blood.
10. Passing a written exam is a prerequisite for taking the advanced course.
11. Table 4.5 shows the initial destinations of students according to their source of funding for participation in the Advanced Course.
12. These mainstay lines are major will build with standard of advanced course highway.
13. After the course of basic signal and system the image signal processing the advanced course.
14. If your goal is to teach physics at the high school or junior college level, then obtaining a Masters degree usually involves two years of advanced course work but no original research.
15. The Master of Arts in Global Communication Practice is an advanced course for video documentary production.
More similar words:
advanced,
advanced level,
advanced search,
advanced degree,
advanced technology,
advance,
advancer,
advances,
in advance,
cash advance,
in advance of,
advancement,
advance copy,
make advance,
pay in advance,
cash in advance,
advance payment,
advance booking,
advance planning,
payment in advance,
advance preparation,
advancing,
reduced circumstances,
advantage,
advantaged,
iced coffee,
to advantage,
correspondence course,
tax advantage,
disadvantage.