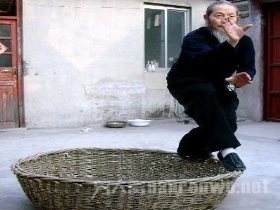 Random good picture Not show
1. The trip calls for careful advance planning.
2. They allow local authorities to give advanced planning permission for specified types of development within defined areas.
3. Advance planning is essential to achieving holiday goals.
4. A little advance planning can help you to make your retirement years worthwhile and meaningful.
5. Thus, each agency was required to do considerable advance planning and examine more carefully its internal operations and controls.
6. Developing an enterprise SOA middleware requires advance planning about how many SOAs can be grouped together as the middleware application.
7. In my view, no amount of advance planning is going to change this reality or alter the way the systems work.
8. The advance planning made me feel a lot more confident going into that conversation.
9. Advance planning is the key to keeping food costs down, particularly when it comes to breakfast.
10. Would Adolf Berle be the man to undertake advance planning on hemisphere policy.Sentence dictionary
11. "The arrangements for that shipment will require detailed advance planning, " he said.
12. A Java development cycle requires careful advance planning.
13. First, advance planning and designing the home page may not be very difficult.
14. First thing first, if you are doing some advance planning take a moment to download and print the English Route Map from Tokyo Metro.
15. However, Redmond and Manschreck acknowledged that they had not billed for or received any money for the advance planning.
16. It is a good idea to do some general, advance planning for funerals.
17. Compressors are often arbitrarily find a location after the purchase, immediately after the use of piping, there is no advance planning.
18. Traveling the world for free requires a blend of advance planning and the willingness to seize opportunities and go with the flow.
19. How many of your trades today (or this week) came from advance planning and preparation?
20. Yet, since "preparedness ensures success and unpreparedness spells failure", there can be no victory in war without advance planning and preparations.
21. I condemn the decision by the government of Israel to advance planning for new housing units in East Jerusalem.
22. While I find parenting older kids less tiring, I'm learning that it requires more advance planning.
23. Governments instead take advantage of windfalls to ratchet up their consumption—but not the good sort, such as hiring nurses and teachers, which also requires plenty of advance planning.
More similar words:
office planning,
corporate planning,
advance payment,
financial planning,
advance preparation,
advance booking,
planning,
advance,
tax planning,
town planning,
advanced,
advances,
advancer,
city planning,
in advance,
budget planning,
urban planning,
marketing planning,
cash advance,
family planning,
make advance,
in advance of,
advancement,
advance copy,
contingency planning,
product planning,
central planning,
pay in advance,
economic planning,
capacity planning.