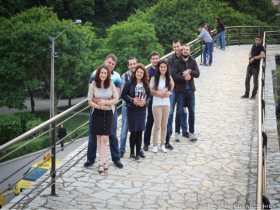 Random good picture Not show
1. Weekly additional payments will no longer be available, and there will be no special householder rate.
2. The change would mean $ 18 billion in additional payments by beneficiaries over a six-year period.
3. Scheduled payment plus additional payment.
4. It is an additional payment to employees.
5. We will consider additional payment, over and above the bid price(sentencedict.com), if the project warrants.
6. The Contractor shall not be entitled to any additional payment for taking such steps.
7. They have charge us some additional payment for these goods.
8. Any additional payment request arising from failure by Party B to obtain complete and reliable information shall be dismissed.
9. The dealer can also tell you to make additional payment in order for you to secure a COE.
10. Cabin upgrades are available for an additional payment (adjusted according to the season)(sentencedict.com), while the optional excursions package costs 199 euros.
11. No claim for additional payment shall be allowed for any error or misunderstanding by the Contractor in the Bill of Quantities.
12. He does not however, recommend making the journey to the Peak Tower rooftop sky terrace, seen in this photo. It requires a wait in line and an additional payment.
13. Increase amounts of suppliers' invoices through collusion and divert additional payment to vendors for personal use.
14. 'Buy Now' function, which enables to buy the product for spent bids and additional payment up to the retail price.
15. Upon written request of the Bidder, the Bidding Documents can also be delivered by a special courier at an additional payment of US$ 70 (destination abroad) or RMB 250 (destination within PR China).
16. So, this function must be able to count this additional payment.
17. Students who are granted deferment for the allocated module must make additional payment for that course before being allowed to re-enroll.
18. You'll soon have 20 new ways to buy your Facebook Credits today, as Facebook has selected PlaySpan's Ultimate Pay as an additional payment provider.
19. This allows us to unlock all of our programmes and make them accessible without additional payment.
20. The company provides the most complete services, door - to - door, the first receipt of additional payment.
21. From the perspective of land users, if the property tax liability represents an additional payment for using land, they would not be happy.
22. It takes some pushing by banks to convince them to take an additional payment vehicle.
More similar words:
final payment,
initial payment,
additional assessment,
additional investment,
additional premium,
additional,
partial payment,
additionally,
additional item,
additional costs,
additional charge,
additional expenses,
bill payment,
full payment,
payment transactions,
conditional statement,
addition,
prepayment penalty,
addition reaction,
in addition,
in addition to,
cycloaddition,
conditional probability,
national park,
vector addition,
installment payment,
payment instrument,
payment,
condition of employment,
payment by installments.