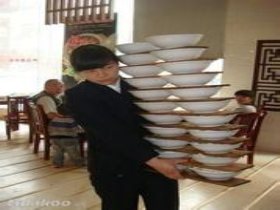 Random good picture Not show
1. What's your account number please?
2. You can bank by phone in the USA, punching in account numbers on the phone.
3. What is your account number, please?
4. The easiest way to find the record you want is to identify each record with a number, like an account number.
5. Your overseas customer will need to provide the bank which is sending the payment with details of your branch and account number.
6. Members may not put a second account number on a card.
7. The overnight clerk puts the codes and account numbers on file cards.
8. Basic rule here is never give out your password or account number, not online or over the phone.
9. Your account number is the last set of numbers on the bottom of your cheque.
10. Each officer had an account number which could be used in any of the firm's branches.
11. Double check the account number to make sure it's right.
12. Once the software is loaded and the user sends his or her bank account number,[sentencedict.com] writing checks takes only seconds.
13. After purchasing a card from a vendor or through the mail, customers scratch off the surface to reveal their account number.
14. In his head was the account number at the Credit Bank of Zurich.
15. An account number or clear reference such as an order or delivery note number for identifying the invoice or statement. 5.
16. Within that you can then write what may be a third party account number.
17. These clauses or conditions are signed in order to remit agency problem of the liability and restrictions including accounting number.
18. After the check passed, make bank transfer to the specified accounting number and meanwhile complete the internet operational procedure.
More similar words:
account number,
wrong number,
accounting,
accrual accounting,
accounting entity,
tax accounting,
accounting cost,
accounting unit,
accounting income,
fund accounting,
accounting firm,
accounting data,
cost accounting,
accounting year,
accounting cycle,
accounting books,
accounting period,
accrual basis accounting,
accounting policy,
public accounting,
accounting system,
accounting record,
accounting control,
accounting program,
accounting records,
accounting concept,
accounting standard,
accounting manager,
accounting procedure,
accounting principle.