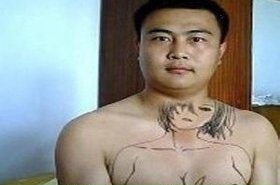 Random good picture Not show
1. Incorporation of exposure of people to zoonotic disease agents, by including representation of human populations in the model.
2. Streptococcus suis infection is an important zoonotic disease world widely suffered, and attempts to control the infection are hampered by the lack of an effective vaccine.
3. Rabies is a zoonotic disease (a disease that is transmitted to humans from animals) that is caused by a virus.
4. Leptospirosis is an important world widespread zoonotic disease caused by the spirochete Leptospira. Its pathogenesis is still unclear.
5. Lassa fever is a zoonotic disease, meaning that humans become infected from contact with infected animals.
6. Plague is a zoonotic disease circulating mainly among small animals and their fleas.
6. Sentencedict.com is a online sentence dictionary, on which you can find excellent sentences for a large number of words.
7. Rabies, an acute, fatal zoonotic disease caused by Rabies virus(RV), brings serious threat to human and animals. Therefore, the research on this virus becomes one of the hot field.
8. The patient was treated medically and released without further consideration of potential zoonotic disease.
9. The report finds that better coordination is needed with veterinary public health as an essential element of zoonotic disease control.
10. Past Venezuelan equine encephalitis epidemics provide lessons regarding today's zoonotic disease prevention and control systems.
11. Bovine spongiform encephalopathy (BSE) in the United Kingdom may provide more lessons than any other recent emergent zoonotic disease episode.
12. The mega cities of the tropics, with their lack of sanitary systems, serve as incubators for emerging zoonoses-they represent the most difficult zoonotic disease risks of the next century.
13. In some cases, it is not even clear who might do the focused applied research that must underpin advances in zoonotic disease prevention and control.
More similar words:
genetic disease,
endemic disease,
epidemic disease,
celiac disease,
zoonotic,
rheumatic heart disease,
disease,
addison's disease,
diseased,
eye disease,
lyme disease,
skin disease,
liver disease,
heart disease,
blood disease,
paget's disease,
mad cow disease,
crohn's disease,
mental disease,
wasting disease,
social disease,
kidney disease,
graves' disease,
hansen's disease,
inherited disease,
dutch elm disease,
venereal disease,
meniere's disease,
hodgkin's disease,
cushing's disease.