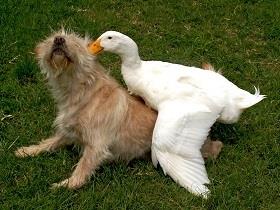 Random good picture Not show
1, The whole area was under zero gravity.
2, Eating in zero gravity was no real problem, contrary to the dark forebodings of the early astronauts.
3, Another day and a half of zero gravity after takeoff and your ship brakes to enter Earth orbit.
4, But he's fighting a slow-motion battle against zero gravity and deafening interference.
5, And where to kick back at zero gravity and play some MMORPGs, right?
6, Believe me, getting to zero gravity is easier than becoming an Imagineer.
7, It is like being in zero gravity.
8, After being exposed to cosmic radiation and zero gravity, some seeds may mutate and produce higher yields and improved quality when planted back on earth, scientists said.
9, Will you feel faint in the state of zero gravity? What actions can you do?
10, He said that astronauts returning from the zero gravity of space often have trouble with balance.
11, Someone once said it feels like zero gravity.
12, Zero gravity what's it like?
13, Zero gravity what's like?
14, There is a space - fun couple hodding their Zero Gravity wedding in refit plane.
15, Using Rayleigh-Ritz method, this paper investigated the free oscillation of a liquid drop in zero gravity environment,[http://sentencedict.com/zero gravity.html] and presented the natural frequencies a.
16, New York couple really will be on cloud nine when they marry later this month: they'll exchange vows in zero gravity.
17, Hawking, 65, who has Lou Gehrig's disease, will be the first person with a disability to fly on the one of the flights offered by Zero Gravity Corp. , a space tourism company.
18, In the vent of a suborbital launch, the booster would be jettisoned before Tycho Brahe spacecraft reaches zero gravity.
More similar words:
gravity,
gravitas,
gravitate,
depravity,
gravitational,
program,
cavity,
programme,
suavity,
retrograde,
engraving,
programming,
rotogravure,
zero,
subzero,
ravish,
ravine,
raving,
progress,
craving,
affidavit,
ravishing,
progressive,
derogate,
make progress,
progressivism,
derogatory,
hieroglyph,
derogative,
progressive tax.