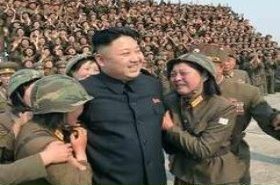 Random good picture Not show
1) The yield gap between the three-month bill and 30-year bond widened to 213 basis points from 212.
2) The first focuses on closing the yield gap, the difference between realised and potential crop productivity.
3) By July 20th the yield gap between Italian and German benchmark bonds had dropped below three percentage points (though it remained worryingly high).
4) Yield gap analysis suggests there can be another 20% upside for the market if earnings yield is to close the gap with the 10-year bond yield.
5) An established gauge is the yield gap between conventional and index - linked bonds.
6) Money chased property of all sorts,(http://sentencedict.com/yield gap.html) closing the yield gap between the best and the rest.
7) But considering the size of the yield gap between China and the European Union or the United States, I don't think China should count on help arriving very quickly.
8) Based on a two-year household survey data, the yield gap of winter wheat in Quzhou County of Hebei Province, China in 2003-2004 was studied through comparative performance analysis(CPA).
9) The yield gap between 10-year bonds between Austria, France, Holland and Finland--all triple-A rated--remain near the highest levels seen in years.
10) Yield gap is the difference between the return on government-issued securities and that on ordinary shares.
11) While valuation of the market is reasonable both in terms of the price to earnings ratio and the yield gap relative to the US 10-year Treasury, the risks to earnings are on the downside.
12) There is a function relationship between technique adoption rate and yield gap between naked and film-mulching, corn price, plastic film cost and labors cost.
13) Expectations of JPY weakness versus USD is highly dependent on the US – Japan yield gap widening over coming months.
14) Valuations remain within a fairly reasonable range despite the narrowing yield gap between the 10-year Treasury bond yield and the current earnings yield for HSI.
15) Crop scientists are working hard to improve yield potential and decrease yield gap.
16) One sign that investors are more nervous about longer-dated bonds is that the yield gap between 10-year notes and 30-year bonds, currently the longest U.S. maturity, is trading at 137 basis points.
More similar words:
yield,
yield up,
yielding,
field goal,
to yield to,
high-yield,
field guide,
unyielding,
overall yield,
field glasses,
current yield,
dividend yield,
high-yield bond,
yield strength,
theoretical yield,
wield,
field,
shield,
fields,
afield,
subfield,
fielder,
infield,
outfield,
snowfield,
hayfield,
goldfield,
garfield,
shielded,
fielding.