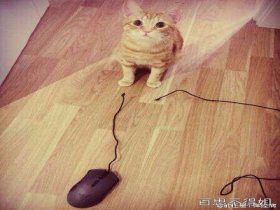 Random good picture Not show
1. I have obtained a written permission from the chairman.
2. Although Swensson gave written permission for the doctor to discuss his case, Petersen declined to comment.
3. He said that written permission would still be required for marches.
4. In fact, he says he needs written permission a week in advance before delivery lorries can get to his home.
5. Dawn's parents had to give their written permission for the transfer, which added to their anxieties about the situation.
6. One exception to the need for written permission is if the record is the subject of a court-ordered search warrant.
7. Partners to all, without written permission is forbidden!
8. Reprinting or hosting my articles without express written permission is illegal, immoral, and a violation of my copyright.
9. Obtaining the owner's written permission if someone else moves in.
10. Without written permission, it's a misdemeanor violation of the state Health and Safety Code to scatter human ashes on private property, but enforcement is difficult.
11. Have you ever been written permission by the Department of Immigration to work in Australia?
12. No reproduction or republication without written permission.
13. Women must obtain written permission from their husbands to false teeth.
14. All rights reserved. No reproduction or republication without written permission.
14. Sentencedict.com try its best to collect and create good sentences.
15. In Vermont, women must obtain written permission from their husbands to wear false teeth.
16. Hunting, hiking, camping or any access at all is forbidden without written permission.
17. If a girl had two parents still at home, she had to get written permission from both of them before performing.
18. Since only one card was available it was agreed that others could obtain goods with written permission from the holder. 3.
19. We will also pay any expenses you have our written permission to claim.
20. All right reserved. Published under license from TX Weekly. Peproduction in any manner in any language in whole or in part without prior written permission is prohibited.
21. No part of the CHANT Web Site Reserved Area shall be reproduced or adapted without prior written permission approved by CUHK.
22. All Rights Reserved in whole or in part without written permission is prohibited.
23. Use of these content in any form, anywhere without my written permission is straightly prohibited.
More similar words:
permission,
intermission,
thermionic emission,
without permission,
planning permission,
written,
written confirmation,
written communication,
unwritten constitution,
unwritten,
handwritten,
written law,
written form,
permissive,
overwritten,
typewritten,
written text,
permissibly,
permissible,
underwritten,
unwritten law,
written report,
impermissible,
intermittent claudication,
intermittent,
written account,
written in water,
permissibility,
permissiveness,
intermittency.