Synonym:
badger,
bother,
harass,
harry,
molest,
plague,
torment,
trouble,
vex.
Similar words:
sorry,
carry,
carry out,
hurry up,
carry on,
carry off,
or rather,
horror.
Meaning: ['wɜrɪ /'wʌ-] n. 1. something or someone that causes anxiety; a source of unhappiness 2. a strong feeling of anxiety. v. 1. be worried, concerned, anxious, troubled, or uneasy 2. be concerned with 3. disturb the peace of mind of; afflict with mental agitation or distress 4. be on the mind of 5. lacerate by biting 6. touch or rub constantly.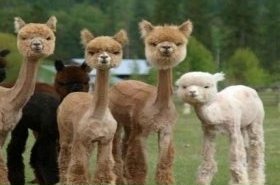 Random good picture Not show
1.
Worry
kills more men than work.

2. Work will not kill a man but
worry
will.

3. It is not work that kills, but
worry
.

4. Kings and bears often
worry
keepers.

5. To
worry
about tomorrow is to be unhappy today.

6. Life's too short to worry about money!
7. Don't worry?it's quite usual to have a few problems at first.
8. My wife was ruining her health through worry.
9. Don't worry(sentencedict.com), we'll get the money back somehow.
10. They have to worry out the answer to their difficulties.
11. Try not to worry - there's nothing you can do to change the situation.
12. Do not worry about winning or losing; think of what you will gain.
13. Don't worry about him. He is in safety.
14. His threats are just talk.Don't worry!
15. Don't worry if your baby seems a little reluctant to crawl or walk.
16. It seems to be human nature to worry.
17. Don't worry, your luggage will come on afterwards by taxi.
18. Look, don't worry! There's no point getting yourself into a lather over this!
19. Don't worry about him, he's just a pint-sized nobody.
20. Ageing's one saving grace is you worry less about what people think.
20. Wish you can benefit from our online sentence dictionary and make progress every day!
21. Nobody has so much to worry them as he has.
22. Enjoy yourself today and don't worry about tomorrow that's my philosophy!
23. Don't worry. I shall get there safely.
24. Don't worry. We have plenty of time.
25. We don't need to worry about him.
26. He has exhibited symptoms of anxiety and overwhelming worry.
27. Don't worry about my illness; what I need is nothing but a few days' rest.
28. Yesterday is dead, forget it; tomorrow does not exist, don't
worry
; today is here, use it.

29. The only thing wealth does for some people is to make them
worry
about losing them.

30. I fake a smile because I don't want you to worry about what I'm feeling.
More similar words:
sorry,
carry,
carry out,
hurry up,
carry on,
carry off,
or rather,
horror,
in a hurry,
corridor,
horrible,
correctly,
corruption,
carry through,
correlation,
word,
work,
correspondent,
world,
worth,
at work,
works,
work out,
work at,
work up,
network,
worker,
at worst,
worthy,
workout.