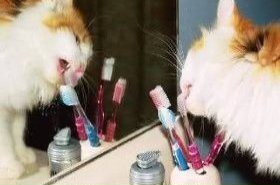 Random good picture Not show
(1) They have to worry out the answer to their difficulties.
(2) Those hotels are worrying out ways to increase services.
(3) Take the worry out of travelling with our holiday insurance offer.
(4) This is the painting which he worried out.
(5) Dave struggled hard to push these worries out of his mind.
(6) This, though he bore one arm in a rough sling(Sentence dictionary), and looked tired and worried out of his slow mind.
(7) Taking the worry out of caring for the departed.
(8) They are trying to worry out an answer to the difficulty.
(9) I don't think you have to worry out your company's current trouble.
(10) What's more, to take the worry out of taking it along, the Toshiba mini NB205 also comes with international limited warranty coverage, plus our award-winning service and support.
(11) Don't bother about it; I'll worry out the answer.
(12) He delights to worry out knotty points in English.
(13) There is one simple way to crowd worry out of your mind: make yourself busy.
(14) I worry out loud that she will be eaten by coyotes.
(15) App Engine for Java seeks to take the worry out of writing a persistence layer for scalable Web applications, but how well does it achieve that aim?
(16) They have to(try to) worry out the answer to their difficulties.
(17) Do not bother about it , I will worry out the answer .
(18) Reserve your car now and let us take the worry out of your travel arrangements.
More similar words:
worry over,
worry,
worrying,
worry about,
worrywart,
worry along,
worryingly,
carryout,
carry out,
carry-out,
carry on,
carry-on,
carry off,
carry over,
sorry,
lorry,
carry on with,
I am sorry,
be sorry for,
feel sorry for,
worrier,
worried,
worrisome,
unworried,
worriedly,
william wordsworth,
word for word,
tryout,
try out,
if worst comes to worst.