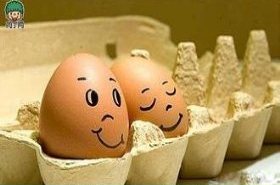 Random good picture Not show
1. Mr. Smith is a sophisticated world traveler.
2. World Traveler now supports 5000 locations worldwide.
3. World traveler Chris Guillebeau writes at The Art of Nonconformity.
4. Sabshin hired world traveler Ellen Mercer, who served as staff liaison to the committee and later as director of APA's Office of International Affairs when it was formed in 1982.
5. Fifty-three pairs of shoes later, the 56-year-old man can say he's walked through six continents and 64 countries, owning up to the literal meaning of "world traveler,(http://sentencedict.com/world traveler.html) " CBC reports.
6. Jesse was an author, engineer and world traveler.
7. London was a world traveler and remains an international figure.
8. Since Ashley's presentation, Carmen has become a world traveler.
9. Freer was a constant world traveler, and his letters and photographs from his Asian are important documents as well.
10. When in good health Fidel was a world traveler: silence.
11. Set foot on each of the seven continents. Antarctica might be a tough one, but once you've reached all seven you can truly call yourself a world traveler.
12. But a passport lent him some distinction, made him appear like a world traveler to the widows of Kansas and South Dakota.
13. While it has had its ups and downs over the years, Rome is surely an important stop for any world traveler.
14. Cannes is a write full legendary city, also is the world traveler refuge.
More similar words:
world trade center,
world trade organization,
traveler,
air traveler,
traveler's check,
business traveler,
traveller,
traveled,
travel expense,
traveller's check,
fellow traveller,
developing world,
travel,
travels,
travel to,
travel by,
traveling,
air travel,
travel bag,
travelled,
travel time,
travelling,
travel plan,
travelogue,
travel agent,
space travel,
travel along,
travel agency,
travelling bag,
travel allowance.