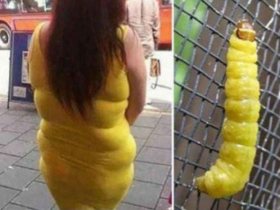 Random good picture Not show
1. In other words, class conflict was limited.
2. Word form, word class and the grammatical position of words in a sentence are closely related. Words cannot be chosen freely to fill in a grammatical position of a sentence.
3. Grammatical features in the same word class suggest two related sequences: syntactic and semantic structures.
4. In Listing 1, I define the Word class in the Java language.
5. Avoiding the word class, all parties instead urge social mobility.
5. Sentencedict.com try its best to gather and make good sentences.
6. called is that the word class has an etymology that appears to lead back to being called.
7. The word class in this sense means "classroom" or "lecture."
8. Dividing word class leads to much dispute in the Chinese word study the onomatopoeia is one of kind of the word class .
9. The Word class in Listing 1 is fairly simple -- it's a JavaBean with a constructor chain allowing users to create Words with various properties set.
10. When English adopted the word class from French around 400 years ago Greek and Roman were seen as "the original" languages and so were tagged with this "first" meaning.
11. Prepositions, as the most widely and frequently used word class in English, often cause confusion among the students.
12. Word class they attach to.
13. He provided frames to enable anyone to derive four major word classes - noun, verb, adjective and adverb.
14. Ruby's collections handling is amazingly simple too -- see the add_definition and add_synonym methods in the Word class?
15. How can we automatically tag each word of a text with its word class?
16. The following example stores an attribute called className for each person and simply adds the word Class after the name.
17. Also, be aware that if the class name of an object is preceded by the word class, that you are exploring the static instance of that class.
18. The first chapter mainly analyzes the modal words' position in the word class.
19. From the point of the distinguishing words status in the word class, the distinguishing words are "the intermediate station" among the nouns, adjectives and verbs.
20. The reason I say that it is appropriate students are being called is that the word class has an etymology that appears to lead back to being called.
21. This article introduces foreign studies on linguistic factors in predicting stuttering loci from the perspectives of initial sound, stress, word class and syntax.
More similar words:
third class,
world-class,
second class,
second-class,
classwork,
working-class,
working class,
the working class,
handclasp,
word count,
class,
in class,
a class,
classy,
outclass,
subclass,
classic,
classing,
1st class,
superclass,
class war,
classics,
class act,
top class,
low class,
job class,
classify,
art class,
last word,
classroom.