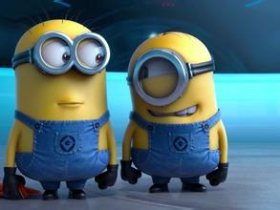 Random good picture Not show
(1) She read a piece from "Alice in Wonderland".
(2) People ask how best to explore this wonderland.
(3) As the door to understanding this Wonderland opened a crack, many researchers rushed in.
(4) Exactly how this wonderland would be brought about was, of course, seldom systematically thought out.
(5) The Alice in Wonderland feeling never really disappears for an academic in the world of vocational training.
(6) A wonderland of mechanical organs rich with exuberant carvings.
(7) But Wonderland promotions haven't arranged any dates for Belfast this time.
(8) The judge in the Wonderland Club case has caused outrage by not using the current maximum sentence of three years.
(9) Recorded at Bridgeport, Connecticut's Wonderland of Ice with a special appearance by the Metro-North Railroad and Grand Central Station.
(10) For RMB 60, you can tour this wonderland by horse - drawn sleigh.
(11) What a spectacular cave! Are we in a wonderland or something?
(12) With its seaside location , Zhuhai is a wonderland for seafood lovers.
(13) No less unusual is the latest Alice in Wonderland 12 version.
(14) Trying to get to Wonderland, more like it, Lisa answered.
(15) I am not a fairy living in wonderland. I am a cartoonist.
(16) I am dying for a visit to Disney wonderland.
(17) Alice's Adventures in Wonderland is a work of chelloldren's literature by the English mathematician and author, the Reverend Charles Lutwidge Dodgson(sentencedict.com), written under the pseudonym Lewis Carroll.
(18) The country's economic system is pure Alice in Wonderland.
(19) The family emigrated to New Zealand in 1949, which seemed a wonderland in comparison with post-war England.
(20) This attitude has helped to transform science into a wonderland of the imagination.
(21) Members dressed up as the characters from Alice in Wonderland and had jam tarts and sandwiches in the refreshments on offer.
(22) Easy Money puts on its Santa Claus outfit and walks through the winter wonderland of savings and investment schemes for children.
(23) A pair of wide plate glass windows peer into an Alician wonderland of exotic beings.
(24) She even let me pretend it was lettuce-flavoured so that Radish could wade through this wonderland and get her paws all sticky.
(25) That journey is a trip through a dark, dank wonderland of surprises, both somber and madly humorous.
(26) In 1832, Charles Lutwidge Dodgson, who wrote "Alice's Adventures in Wonderland" under the pen name Lewis Carroll , was born in Cheshire, England.
(27) Without them, the Earth would be dull and unexciting, and the countryside would not be the multi-coloured wonderland we know. Sentencedict.com
(28) It is the the largest planetarium in the city and a wonderland for budding Neil Armstrongs.
(29) When he was not writing literary works like Alice's Adventures in Wonderland, Lewis Carroll dabbled in mathematics.
(30) A sustained drought has shriveled Lake Powell in the Southwest to expose a red-rock wonderland drowned decades ago.
More similar words:
underlay,
wonder,
no wonder,
wonder at,
wondering,
do wonders,
wonderful,
wonderment,
wonderfully,
work wonders,
wonderfulness,
small wonder that,
overland,
motherland,
netherlands,
cumberland,
hinterland,
switzerland,
the netherlands,
underlie,
tenderly,
wanderlust,
underline,
slenderly,
ponder,
yonder,
underlying,
slander,
colander,
absconder.