Synonym:
doubt,
gape,
marvel,
question,
stare.
Similar words:
wonderful,
ponder,
ponderous,
condemn,
condense,
condemned,
respondent,
condescend.
Meaning: ['wʌndə(r)] n. 1. the feeling aroused by something strange and surprising 2. something that causes feelings of wonder 3. a state in which you want to learn more about something. v. 1. have a wish or desire to know something 2. place in doubt or express doubtful speculation 3. be amazed at.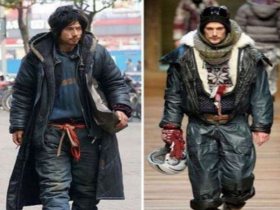 Random good picture Not show
1 A
wonder
lasts but nine days.

2 I sometimes
wonder
whether the greater rule of all is --- to know how to please.

3 Small wonder that he was tired!
4 He's starting to wonder whether he did the right thing in accepting this job.
5 I wonder if the game will ever catch on with young people?
6 Do you ever wonder if you made the right decision ?
7 Sometimes I wonder if he is honest.
8 They wonder if their community is no longer insulated from big city problems.
9 I wonder at your courage in asking him directly!
10 Goodness(sentencedict.com), I wonder if he knows.
11 It was a time filled with wonder that I'll always remember.
12 The boys looked at the conjuror in silent wonder.
13 I wonder who is scared to lose me.
14 I wonder who that letter was from.
15 They're hailing it as the new wonder drug.
16 I often wonder what future generations will make of our efforts.
17 I wonder if you are a spy.
18 With the wonder of your love, the sun above always shines.
19 I wonder if he dare stand up to his boss.
20 No wonder the children are excited,(www.Sentencedict.com) - this is the first time they've been abroad.
21 I wonder where that smell is coming from?
22 I wonder how James is getting on.
23 I was just beginning to wonder where you were.
24 I wonder why he left his job.
25 They were filled with wonder when they saw the spaceship.
26 I wonder where my glasses have got to.
27 I wonder what it was about her upbringing that made her so insecure.
28 The last thing you want is to look back on your life and wonder if only.
29 Jacelin says he didn't do it, but I still wonder.
30 There aren't any words to express properly all the wonder that I feel.
More similar words:
wonderful,
ponder,
ponderous,
condemn,
condense,
condemned,
respondent,
condescend,
despondent,
wander,
under,
tender,
gender,
render,
sender,
hinder,
slander,
condensation,
correspondent,
condescension,
offender,
founder,
plunder,
underway,
under way,
commander,
slender,
squander,
thunder,
undergo.