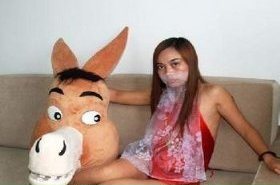 Random good picture Not show
1. A good name is easier lost than
won
.

2. A good name is earlier lost than
won
.

3. The bird that can sing and
won
't sing must be made to sing.

4. Every dog is valiant at his
won
door.

5. Faint heart never
won
fair lady.

6. A good name is easier [soon] lost (than
won
).

7. A good name is sooner lost than
won
.

8. I might say that success is
won
by three things: first, effort; second, more effort; third, still more effort.

9. None so deaf as those who
won
't hear.

10. He won his first race by six lengths at evens.
11. She won first prize in the 100 metres race.
12. He smiled in satisfaction when he won the race.
13. They won their first match of the season 5-1 which was an auspicious start/beginning.
14. He took part in a television quiz and won a prize.
15. We won the game with a score of 5 to zero.
16. To our great surprise, he won the prize.
17. I'd never heard of him before he won the prize.
18. My father was in ecstasy when I won my scholarship.
19. He won a medal for gallantry.
20. One runner forged ahead of the others and won the.
21. He's an excellent snooker player, but he's never won a major trophy.
22. Her life changed completely when she won the lottery.
23. The pressure group has won a number of concessions on environmental policy.
24. Steve Lewis won the first semi-final.
25. He's been unbearable since he won that prize.
26. There were wild street celebrations when England won the Cup.
27. She won the game easily,[sentencedict.com] to the delight of all her fans.
28. If Tom hadn't goofed and missed that shot, we'd have won the game.
29. She is very modest about the prizes she has won.
30. He felt a surge of pure adrenalin as he won the race.