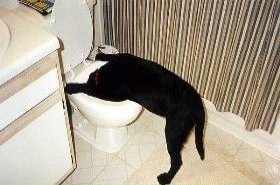 Random good picture Not show
1) While notable for its laboratories and the famous wizardly breakthroughs conceived there, Shahibdiya is most famous as the birthplace – or laboratory – that created the Orcs.
2) Storyboard Artist Benton Jew found inspiration for this wizardly Jedi Master in a most unlikely source.
3) Today was a wizardly day for me!
4) Visitor A: There is something more wizardly!
5) The wizardly behavior of SAR is to absorb large amount of water and keep water from evaporation.
6) I've run across these wizardly beasts a number of times in my career.
7) Treading on the historical footprints, along with the pure nature essence, now, let us start a wizardly journey of northern Europe life!
8) Lakes in the master would be too many to count, mostly move in and out with wizardly elusiveness, I have the honor to follow good learning skill in qing.
9) Few beings in the history of the Realms have become as powerful in both priestly and wizardly magics as this innocent elf.
10) Few beings have ever been as powerful in both the priestly and wizardly forms of magic as the young girl from the circus.
11) But the industrialism breaks its close structure and gives birth to a variational and wizardly urban life.
More similar words:
wizard,
wizardry,
haphazardly,
izard,
lizard,
hardly,
hardly any,
outwardly,
forwardly,
inwardly,
cowardly,
upwardly,
niggardly,
dastardly,
bastardly,
awkwardly,
hardly ever,
hardly anybody,
hardly anything,
upwardly mobile,
pizarro,
bizarre,
lordly,
thirdly,
weirdly,
absurdly,
hazard,
izzard,
gizzard,
buzzard.