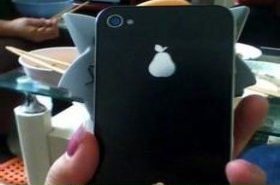 Random good picture Not show
(1) Their minds were scarred with bitterness.
(2) When he spoke his voice was thick with bitterness.
(3) His face contorted with bitterness and rage.
(4) His heart was overflowing with bitterness.
(5) He has filled me with bitterness ; He has made me drunk with wormwood.
(6) He hath filled me with bitterness, he hath made me drunken with wormwood.
(7) Regardless of how much honor and with bitterness, died also can take 21 grams of soul.
(8) Is your heart filled with bitterness, anger and discontentment?
(9) He has besieged and encompassed me with bitterness and hardship.
(10) With bitterness archers attacked him; they shot at him with hostility.
(11) He has besieged me and surrounded me with bitterness and hardship.
(12) The jealous and resentful know what it is to be eaten up with bitterness.
(13) If Thou be the Son of God. The words rankle with bitterness in his mind. Sentencedict.com
(14) He watched the firemen and police - blind, ignorant slaves of fascist capitalism - with bitterness - and anger.
(15) The focus is on what goes wrong with them, along with bitterness, suspicion and outright hostility.
(16) I understand that it's no good away from it, or resisting it with bitterness and cynicism.
More similar words:
bitterness,
bittern,
jitteriness,
bitter,
bitters,
bitterly,
embitter,
bittering,
bitter end,
be concerned with,
otherness,
twitter,
patterned,
bittersweet,
queerness,
bitter orange,
togetherness,
inverness,
soberness,
governess,
eagerness,
properness,
to the bitter end,
sauternes,
somberness,
meagerness,
cleverness,
wilderness,
tenderness,
zwitterion.