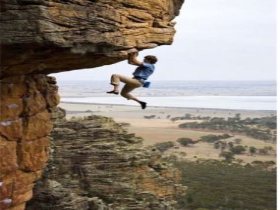 Random good picture Not show
1. It's wise to have an extra video player as a fallback.
2. It was not considered wise to move her to another hospital.
3. It's wise to check whether the flight times have changed before you leave for the airport.
4. It's wise to take a fully charged spare battery with you.
5. Would it be wise to launch into this rough sea?
6. She deemed it wise to refuse the offer.
7. Dealers have already got wise to the trend and increased their prices accordingly.
8. It's wise to assign special exercises to the weaker students.
9. I query very much whether it is wise to act so hastily.
10. It is wise to apply early to be certain of obtaining a place.
11. It is not wise to hem out the dissidents.
12. It is wise to start infilling with a layer of gravel for drainage.
13. It was adjudged wise to avoid war.
14. It's wise to register letters containing banknotes.
15. I've got wise to his tricks,(sentencedict.com/wise to.html) he can't cheat me any more.
16. Do you consider it wise to interfere?
17. I'm sure you're wise to wait a few days.
18. Commonsense now dictates that it would be wise to sell a few shares.
19. It is wise to seek help and counsel as soon as possible.
20. It is wise to preorder very special dishes when making your reservation.
21. Teachers quickly get wise to students who are cheating.
22. It is wise to insure your property against storm damage.
23. She didn't think it was wise to take sides in their argument.
24. I think you were wise to leave when you did.
25. Thinking ahead, we might be wise to build the new factory now before prices rise again.
26. When buying shares, it's wise to spread your investment over several companies.
27. They might be wise to stop advertising on television.
28. I think it wouldn't be wise to mention it to her just yet.
29. It isn't wise to commercialize sport.
30. I used to be scrupulously honest then I got wise to the system.
More similar words:
get wise to,
be wise to,
give rise to,
rise to power,
promise to pay,
rise to the occasion,
rise to the challenge,
wise,
nowise,
wiser,
use to,
unwise,
get wise,
anywise,
wisely,
wise up,
wisent,
set out,
setoff,
set-off,
set on,
set off,
setout,
seton,
wise men,
otherwise,
in no wise,
wise guy,
wise man,
edgewise.