Similar words:
squash,
squashed,
squashy,
squash in,
squash court,
squash racquet,
squash racket,
winter solstice.
Meaning: n. 1. any of various plants of the species Cucurbita maxima and Cucurbita moschata producing squashes that have hard rinds and mature in the fall 2. any of various fruits of the gourd family with thick rinds and edible yellow to orange flesh that mature in the fall and can be stored for several months.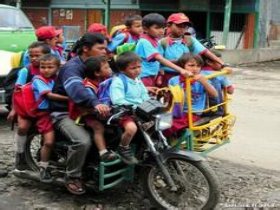 Random good picture Not show
1. Winter squash needs plenty of moisture to reach the optimum size.
2. Steam or bake winter squash of your choice, then mash with butter and serve as a colorful alternative to mashed potatoes.
3. Carrots, sweet potatoes, winter squash and yellow bell peppers are wonderful sources of carotenoids, which fight cancer.
4. Tomatoes, pole beans, cucumbers, snap peas, melons and winter squash are all examples of crops suitable for vertical gardening if staked or supported properly.
5. Although available almost all the year round, winter squash make their ripest appearance in the early autumn.
6. Whether you choose to use sweet potatoes or winter squash, you'll be using vegetables with a great deal of vitamin A.
7. Ingredients:Organic winter squash, water necessary for processing.
8. A type of winter squash shaped somewhat like an acorn and having longitudinal ridges, a variously colored rind, and yellow to orange flesh.
9. Unlike courgettes and some other summer squashes , winter squash should not be eaten raw.
10. Choose winter squash and pumpkins that are heavy for their size, and have hard, dense,[sentencedict.com] unblemished skins.
11. Bottlegourd and summer squash were the best stocks for watermelon with high compatibility, followed by black seed squash, winter squash and pumpkin.
12. Other foods containing ample amounts of beta carotene include carrots, cantaloupe, winter squash, sweet potatoes, sweet red peppers, apricots and mangoes.
13. Cold-water fish that are low in mercury, flaxseeds and flaxseed oil, soybean and cod liver oils, walnuts and winter squash are good sources of omega-3 fatty acids.
14. Other memory foods that contain high amounts of omega-3 fatty acids include flaxseed, walnut, salmon, soybean, halibut, shrimp, snapper, tofu, scallop, and winter squash.
15. One example involves combining fast-maturing vegetables, such as lettuce, field greens or beets, with slower-maturing ones like winter squash or pole beans.
16. Carotenoids (from the word "carrot") are found in high concentrations in carrots and other orange and yellow vegetables and fruits such as winter squash and cantaloupes .
17. Instead, serve up small portions of veggies to your cat. Some recommended vegetables include baked carrots, steamed asparagus or broccoli, green beans, winter squash, or chopped greens.
More similar words:
squash,
squashed,
squashy,
squash in,
squash court,
squash racquet,
squash racket,
winter solstice,
foursquare,
trafalgar square,
quash,
intersperse,
winter,
wintery,
midwinter,
wintertime,
intertwine,
overwinter,
intertwined,
winter melon,
wintergreen,
intersex,
interviewing,
international waters,
splinters,
intersect,
nuclear winter,
interspace,
interstice,
interstate.