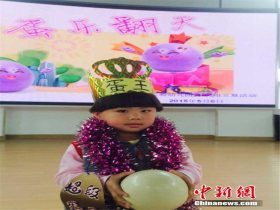 Random good picture Not show
1. Winslow wrote, chose the records, and gave the deejay a name, Poppa Stoppa, based on local slang.
2. Frederick Winslow Taylor, in the words inscribed on his tombstone, was the father of scientific management.
3. The Principles of Scientific Management by Frederick Winslow Taylor has been considered the origin of modem management thoughts.
4. Edward Winslow and wife Elizabeth came on the Mayflower to Plymouth in 1620.
5. In fact, says Winslow, " They resented them at first. "
6. Winslow and his fellow diggers have given themselves a nickname: The Dirt Team.
7. Winslow Homer also made a famous painting called "Home, Sweet Home."
8. Mumford's images were inspired by Winslow Homer's Civil War studies, which appeared in Harper's Weekly during that conflict.
9. The Principles of Scientific Management by Frederick Winslow Taylor has been considered the origin of modern management thoughts.
10. Painters like Winslow Homer, Charles Russell, and Frederic Remington painted America's life and landscape.
11. Frederick Winslow Taylor wrote the seminal analysis of management and efficiency in 1911 with The Principles of Scientific Management.
12. American painter Winslow Homer died on July 31 st at the age of 74.
13. Edward Winslow was born in Droitwich, Worcester in 1595.
14. Winslow? he ask , and Marla thought that she had never heard a better suggestion.
14. Sentencedict.com try its best to gather and build good sentences.
15. By Winslow Homer, Harper's Weekly, June 7, 1862.
16. Today we tell about Winslow Homer, considered to be the greatest American artist of the nineteenth century.
17. On the last day, a formal protest was read out; among the signers was Isaac Winslow.
18. And on the pennant, perfectly clear, the single letter: W, for Winslow.
19. Then, one night when his white surrogate left the studio, Winslow read part of his own Script on the air.
20. Those who wish to see works by major American artists such as Winslow Homer, Thomas Hart Benton and Robert Rauschenberg will not be disappointed.
21. Suggest that your guests bring food to share — the Wampanoag brought 5 deer, as described in Mourt's Relation, Pilgrims Edward Winslow and William Bradford's account of the event.
22. The following account is from "Mourt's Relation, " mostly written by a Plymouth resident, Edward Winslow: "Squanto went at noon to fish for eels.
23. The War for the Union, 1862 — A Bayonet Charge. By Winslow Homer, Harper's Weekly, July 12, 1862.
24. The Oxford English Dictionary reveals that the first instance of the word appearing in English was back in 1624 from the pen of one Edward Winslow in a work called Good Newes from New England.
More similar words:
coin slot,
slowing,
translocate,
translocation,
expansion slot,
slow,
slow up,
slower,
slowly,
go-slow,
go slow,
slow down,
slowness,
slowdown,
slowest,
slowpoke,
slow lane,
be slow at,
slow coach,
slow death,
slow motion,
slow-witted,
slow-moving,
slow moving,
aladdin's lamp,
parkinson's law,
slow and steady,
blow in,
allow in,
glowing.